Family testifies against man accused in 2013 Pawtucket murder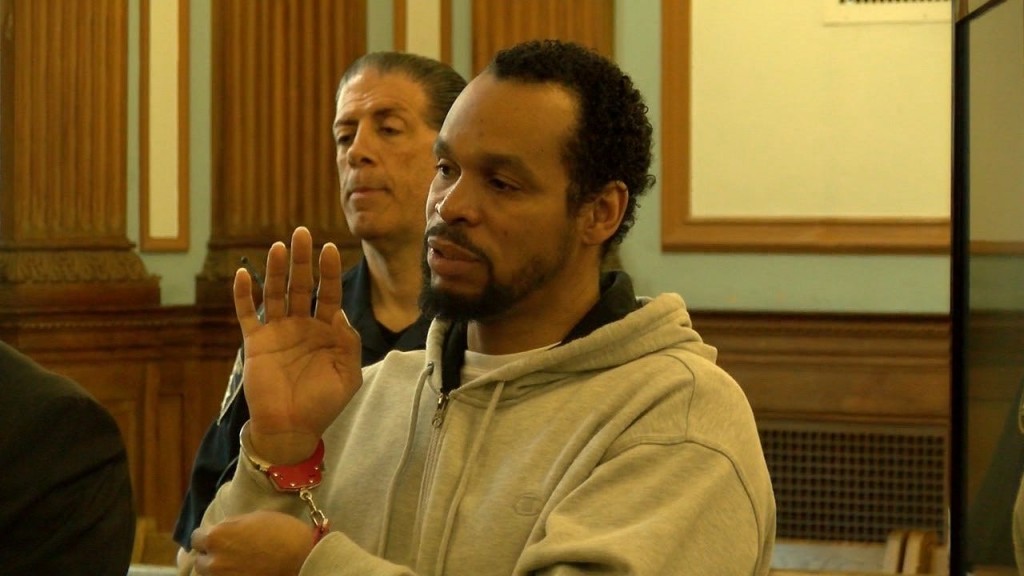 Emotional testimony at a bail hearing Tuesday for the man charged in a 2013 Pawtucket murder.
Family members of Jeffrey Lebrun were called by prosecutors to testify against Juan Gibson, a man who was dating a friend of Lebrun's oldest stepdaughter at the time.
Police were called to the home on Dawson Street in the early morning hours of July 28, 2013 where they found Lebrun's body lying in the living room after he was shot by an intruder.
Lebrun was a licensed medical marijuana grower, and according to family testimony, it was well known he had large amounts of marijuana in the house along with tens of thousands of dollars in cash in a safe at the home.
Two months before Lebrun was gunned down, his home was broken into while he and his wife were inside.
Lebrun ended up fighting off the burglar who made off with some medical marijuana. At the time, he told police that he thought he was being targeted because he was selling medical marijuana.
Juan Gibson ended up being charged in the home invasion and only served time as a violator. He was on probation for three separate drug offenses.
Now, thanks to new DNA evidence, Pawtucket Police arrested Gibson in March, six years after the murder.
Gibson faced a judge at a bail hearing Tuesday where Lebrun's family began testimony, including Sedina Lebrun, Jeffrey's youngest stepdaughter who was 15 years-old when her step dad was killed.
The now 21 year-old said she went to bed that night, and got woken up when she heard a struggle that made its way into her bedroom.
"The people came crashing through the door. My step dad and the other person. I was sitting right there and I immediately rolled out and I went to the closet," Lebrun told a judge Tuesday.
Lebrun could not give a description of the man her stepfather was fighting with, only saying that he was "tall, skinny, wearing all black, kind of like burglar clothes."
She said she ended up hiding in a box in the closet and covered herself in a pile of clothes, when she heard a sound she'll never forget.
"Before I got to the closet, like as I was getting to the door, I heard a few gunshots," she said.
Lebrun said she tried contacting friends on Facebook messenger on an Ipod, but the person she contacted was confused and did not call police. She ended up hiding out in the closet until police got to the scene after neighbors called 911 for hearing gunshots.
At that moment, Sheri Lebrun, Jeffrey's wife of ten years got to the Dawson Street home after a night out with friends.
"When I pulled down the street there were cops everywhere, ambulance, fire trucks, I really didn't know what was happening at that point until I got closer to the house," she emotionally told a judge. "That's when I ran to my friend Kate, and she told me what was going on."
A neighbor was also on hand to testify about the home invasion two months before the murder. A Pawtucket Police officer also testified Tuesday.
The bail hearing for Gibson will continue Wednesday at 9:30 a.m.