Fans of classic cars invited to Memorial Day weekend car show in Smithfield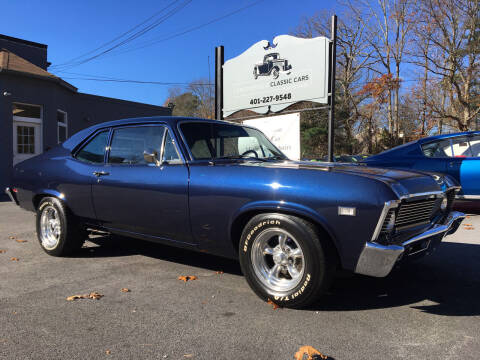 SMITHFIELD, R.I. (WLNE) — Fans of classic and vintage cars will be able to get their fix of antique automobiles later this month.
Smithfield Classic Cars and Auto Sales, at 278 Douglas Pike, announced they are holding a classic car show for Memorial Day weekend.
David MacDonald, owner of Smithfield Classic Cars said the event gives a welcome environment for car connoisseurs to show of their prized possessions.
"We are looking forward to hosting this event," MacDonald said, adding that more car shows are to come later this season.
"There are a lot of people who are proud of their older cars and there are many people who love seeing the vintage cars from a time long since passed. It combines the past with the future while giving everyone a glimpse into what makes cars unique," he concluded.
The show will offer trophies for collectors displaying their cars, awarded for best hot-rod, best classic truck, best import, best muscle and best of show.
MacDonald also said the show will raise money to benefit The Children's Workshop.
For more information on the classic car show, click here.