Fans rejoice after Brady suspension lifted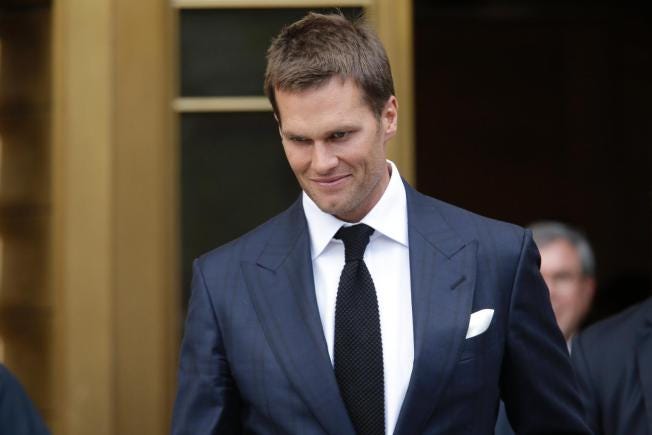 By News Staff
Reporting by Ana Bottary
abottary@abc6.com
Patriots fans are already arriving at Gillette for Thursday's final preseason game against the Giants following the surprise ruling by U.S. District Judge Richard Berman to erase Tom Brady's four-game suspension.
Fans at the stadium in Foxboro are ecstatic about the news. Rhode Island natives, Michael and Rebeka Monigan, take a father-daughter trip to Gillette each year before Rebeka heads back to school. It's the diehard Patriots fan's last trip before she heads off to college.
The Monigan's couldn't have picked a better day to be there–just hours after Brady's suspension was overturned.
"We were on our way up here and I heard my phone and gave it to her and said, 'What did they just say?!' And she was telling me Deflategate was hopefully finally all over," said life-long fan, Michael Monigan.
"I am very happy Tom is free from Deflategate," added Rebeka Monigan.
Diehard fans and season ticket-holders flocked to Gillette to celebrate the decision, with many people rocking Brady's jersey and buying other merchandise in support of the team.
Brady playing in Thursday night's game is no longer a question, and all fans tell ABC6 they don't think Deflategate will tarnish the beloved quarter back going forward.
"If your really paying attention to this whole thing, you can tell it has been blown out of proportion. Goodell made an embarrassment out of the league and it was just dragged on way too long," explained season ticket-holder, Derek Safford.
"It's not going to hurt his legacy. It won't hurt it in any way. There's too many years of experience to say all of those other years didn't count," said Steven Cullen, a life-long Pats fan.
The best victory, after all of this controversy, is for the Patriots to win. "I'd like to see them repeat another Super Bowl. They never got to enjoy last year's Super Bowl win with all the bologna going on and it threw it away from those guys. They deserved it," continued Monigan.
Now that the stress of Brady's eligibility is over, fans say it's time to focus on what really matters–football.
© WLNE-TV 2015