Fans return to Gillette for Patriots home opener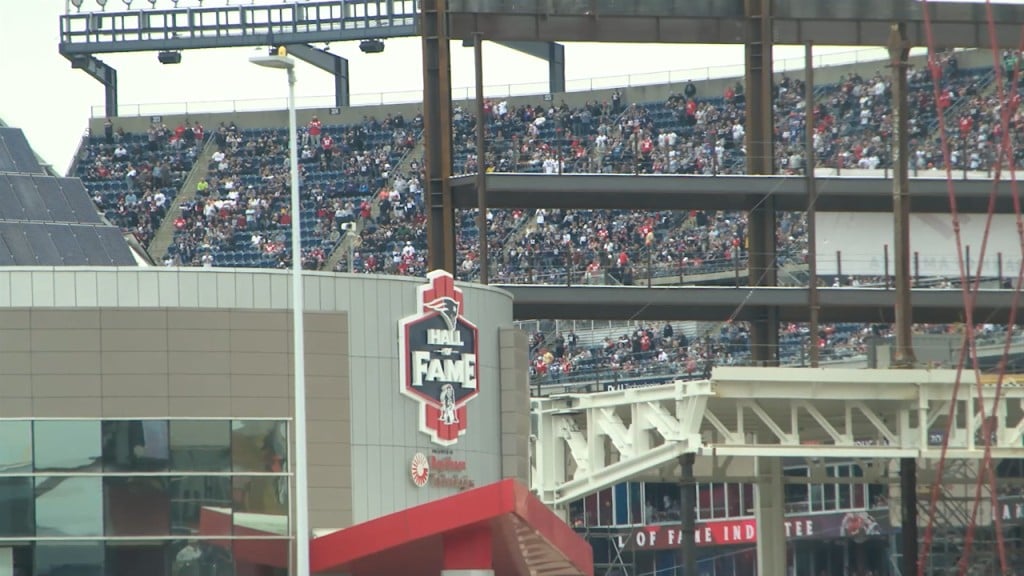 FOXBOROUGH, Mass. (WLNE) — The New England Patriots kicked off their home opener at Gillette Stadium on Sunday.
Thousands of fans packed the stadium, and many, like Courtney Stratton and Brendan Staples, traveled hours to see their favorite team at home.
"It's the first home game of the year," said Staples, a Maine resident.
The Patriots didn't get the outcome they wanted, falling 37-26 to the Baltimore Ravens.
Dylan Lewis traveled from Connecticut with his family to see his favorite team. But, he told ABC 6 News he still misses his favorite player.
"I like Tom Brady, and when he moved it was kinda sad, so we went to a Bucs game," the young fan explained.
The Patriots are away next week at Lambeau Field to face the Green Bay Packers.