Farm that provides crops for food pantries robbed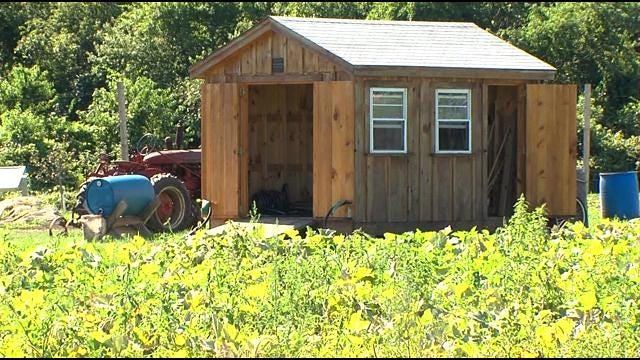 By: Melissa Toupin
The Dartmouth YMCA farm provides tens of thousands of pounds of food for the poor each season. That task has become increasingly difficult. Over the weekend thieves targeted the community garden stealing farm equipment.
"You know you're trying to do something positive. You think people would respect the tools you need," said farm director, Dan King.
It's not the first time things have gone missing. Over the past few months robbers have gotten away with plastic baskets. This time it was wash tubs used to clean all fruits and vegetables before they go to area food pantries. The remaining basins are now under lock and key. The farmers say it is an inconvenience that is costing volunteers valuable time.
While the monetary loss isn't huge, only around $500, it is a hindrance for the non-profit farm. The YMCA raises their own money each season. They are now looking for alternative way to replace the stolen farm equipment.
"Although disappointing we continue to really believe that this work is important to the community and we are going to move forward," said YMCA Executive Director Derek Heim.
(C) WLNE-TV 2013