Building the Fox Point Hurricane Protection Barrier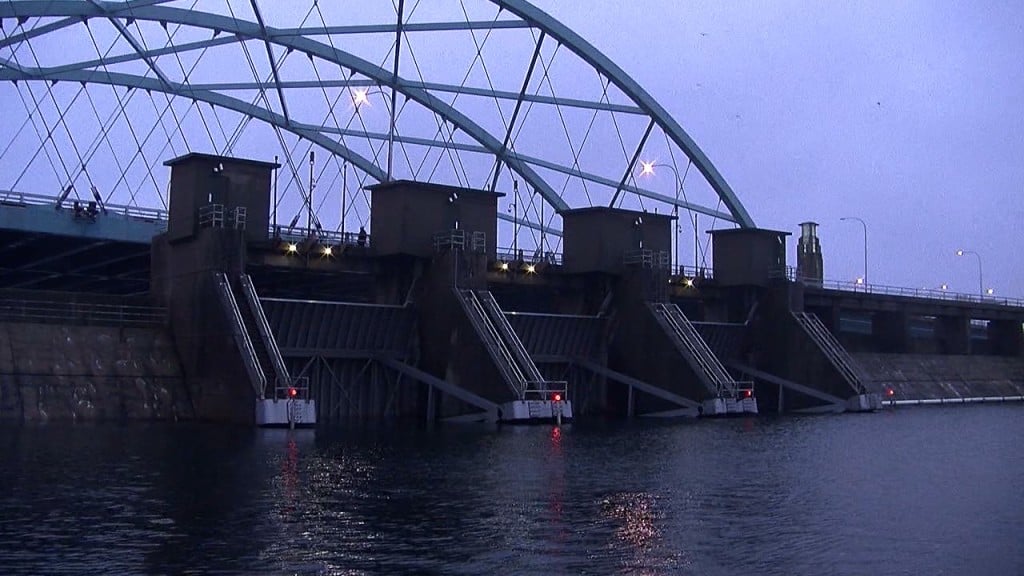 PROVIDENCE, R.I. (WLNE) — The Fox Point Hurricane Protection Barrier in Providence was built after the utter destruction caused by the hurricane of 1938 and Hurricane Carol in 1954. Both storms caused $620 million in damage in today's worth and left 8 feet of standing water downtown.
Built from 1961 to 1966, it's much different than the New Bedford Hurricane Protection Barrier. Instead of hinged sector gates, the three tainter gates are lowered into the bay.
Drew Cattano, the barrier engineer for the Army Corps of Engineers, offers: "They're always stored in the up position out of the water, and they take about 35-40 minutes to close."
Each gate is 40 feet wide and 40 feet high and they are part of a structure that extends 700 feet across the Providence River. When the barrier is closed, it essentially forms a dam.
While the Providence River continues to flow into the bay, the Army Corps of Engineers has a way to keep water levels safe inside the barrier area.
Cattano explained: "So, once the gates are closed, we'll fire up one of the General Electric powered pumps and pump the water, up and over, and into Narragansett Bay."
The Fox Point Hurricane Protection Barrier offers protection for 280 acres of downtown Providence.