Fast food workers protest nationwide for more money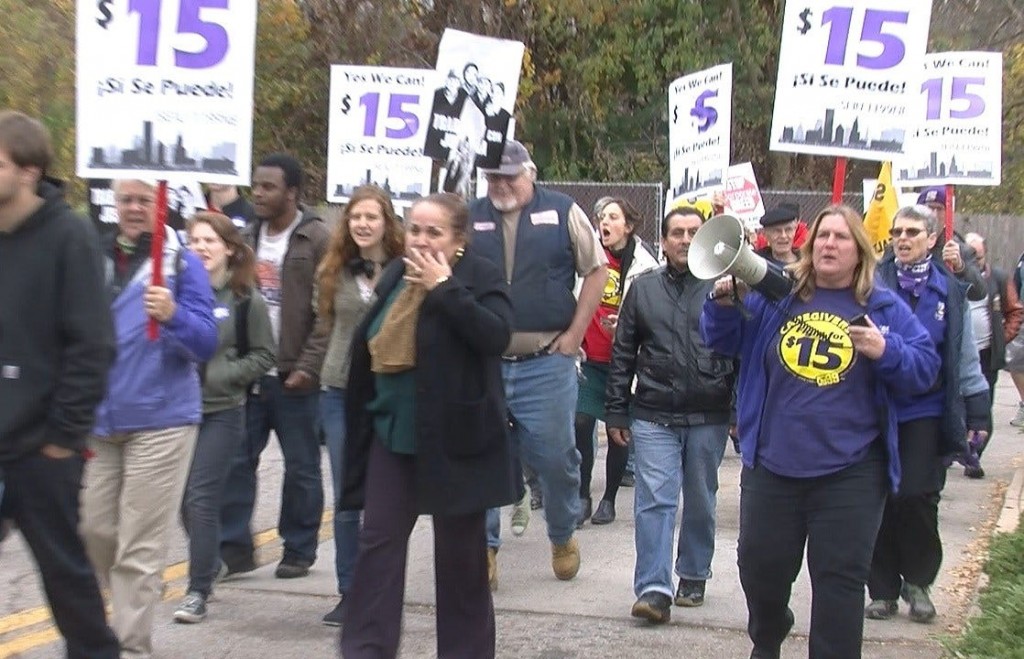 By News Staff
Reporting by Liz Tufts
ltufts@abc6.com
Tens of thousands of fast food workers in close to 300 cities across the country are striking for more money and better working conditions.
They're kicking off a year-long campaign demanding $15.00 an hour by next year's presidential election. Workers were out in full force at a local Wendy's in Rhode Island, hoping for change.
From the Wendy's in Warwick to the streets of New York and Chicago, a wave of protests as thousands of low-wage workers hit the streets hoping to have their voices heard.
JoAnn Gesterling, who has worked at the Wendy's on Warwick Avenue for seven years, says she can barely make ends meet on the state's minimum wage of nine dollars an hour.
"My paycheck covers my food and prescriptions. If I had to live on my own, I wouldn't be able to do it," she says.
Fast food workers have walked off the job dozens of times over the years to draw attention to the cause, but this nationwide protest is the biggest to date. Their goal is to make $15.00 an hour the minimum wage for everyone. Workers want the subject part of the national discussion in the ongoing presidential election.
"These are real jobs done by real people, not just teenagers doing summer jobs. These are career jobs now, and that means they have to be taken seriously," says Mike Araujo, of Rhode Island Jobs with Justice.
JoAnn says by raising the car for the country's 64 million low-wage workers, everyone will benefit in the long run.
"If the bottom goes up, your levels will go up. We have to raise the bottom, we've been going long enough, it's time to let the corporations start sacrificing and build this country the way it should be," she says.
Some people say working at fast food restaurants isn't worth 15 bucks an hour.
"We should come to a middle point. Not 15, but maybe they can get 11," says Warwick resident, Dave Smith.
The minimum wage in Rhode Island will go from $9.00 to $9.60 in January. In Massachusetts, it will rise to $10.00 in January, and $11.00 in 2017. In New York, the governor has already signed off on $15.00 and hour for fast food workers there, which will be phased in over the next six years.
© WLNE-TV 2015