Fatal accident on Broncos Highway in Burrillville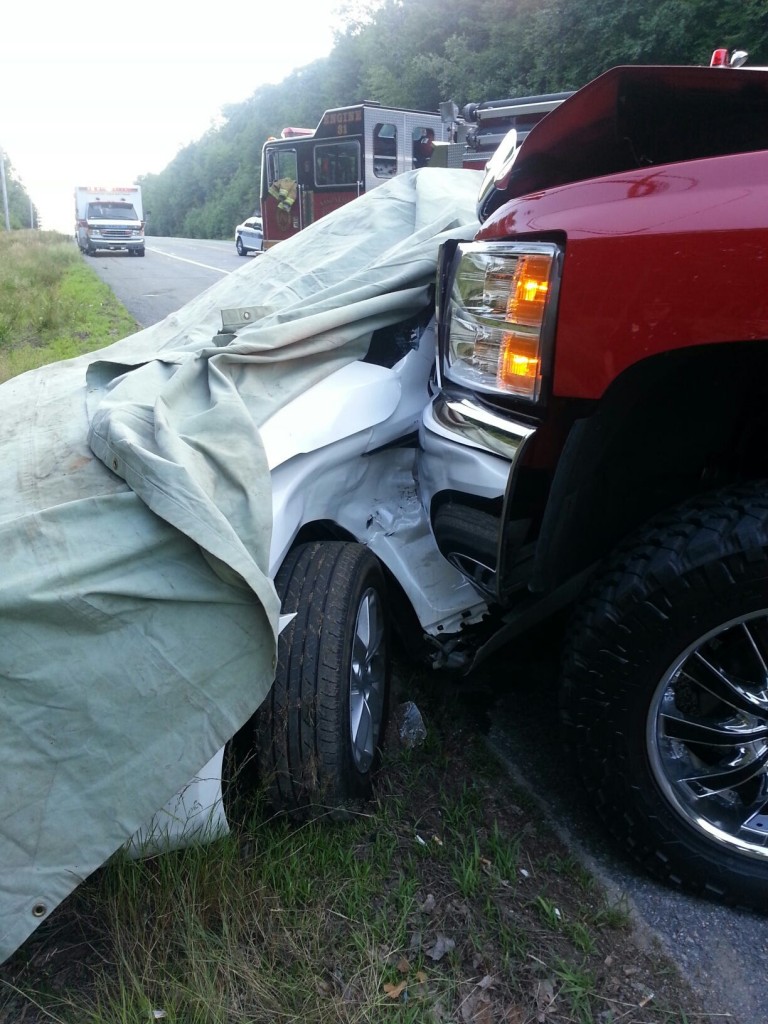 By: News Staff
Twitter: @ABC6
A deadly crash in Burrillville shut down part of Broncos Highway in Burrillville for several hours Friday evening. Police say two vehicles were both driving in the south bound lane around 5:45 when the driver of one of the vehicles, a white car, for reasons unknown, turned on the straight away causing the t-bone collision.
The driver of the white car is only being identified as a Providence woman in her 30's. Two other passengers in the car were brought to the hospital with significant, but non-life threatening injuries.
The driver of the second vehicle, a red truck, was walked away from the crash. A toddler in the back seat was also unharmed.
The crash forced the shut down of the highway from East Ave. to the Glendale Bypass. The accident remains under investigation.
Police say everyone involved was wearing a seatbelt.
© WLNE-TV