Fatal Crash in Burrillville is Second in One Week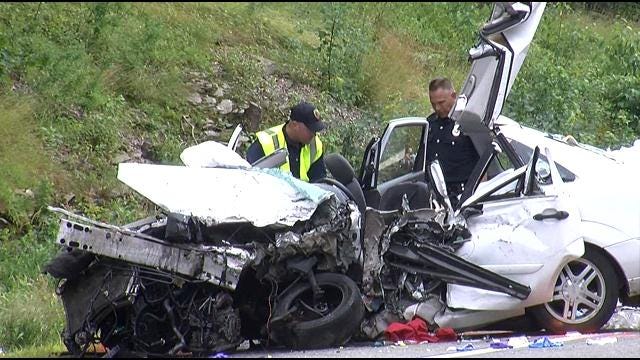 By: Robert Bumsted
rBumsted@ABC6.com
@rBumstedABC6
Police in Burrillville are investigating the second deadly crash in a week along one stretch of Route 102. Two people were killed and two people were injured on Thursday in a head-on crash near Glendale Bypass.
Around 3:30 a sedan and a minivan collided after one vehicle crossed the center line. Two people who were in the sedan were killed and one man walked away – all three were in their 20's.
The driver of the minivan was med-flighted from the scene. Police have not released her condition.
Thursday's crash is the second fatal wreck in less than a week. On July 5th, a Providence woman was killed when she hit another car along the same stretch of road.
"It's just been crazy," says Lisa Nault who lives about a half-mile from the scene of Thursday's crash.
Nault says she is often scared to pull in and out of her driveway as cars regularly exceed the speed limit by 10 to 15 miles per hour. "This is definitely a very dangerous stretch of road. […] People constantly are calling my house saying 'are you guys ok?'"
Police have not said whether speed was a factor in Thursday's crash. The cause of the crash is under investigation.