Father killed in triple shooting reported suspect tried peering into daughter's window night before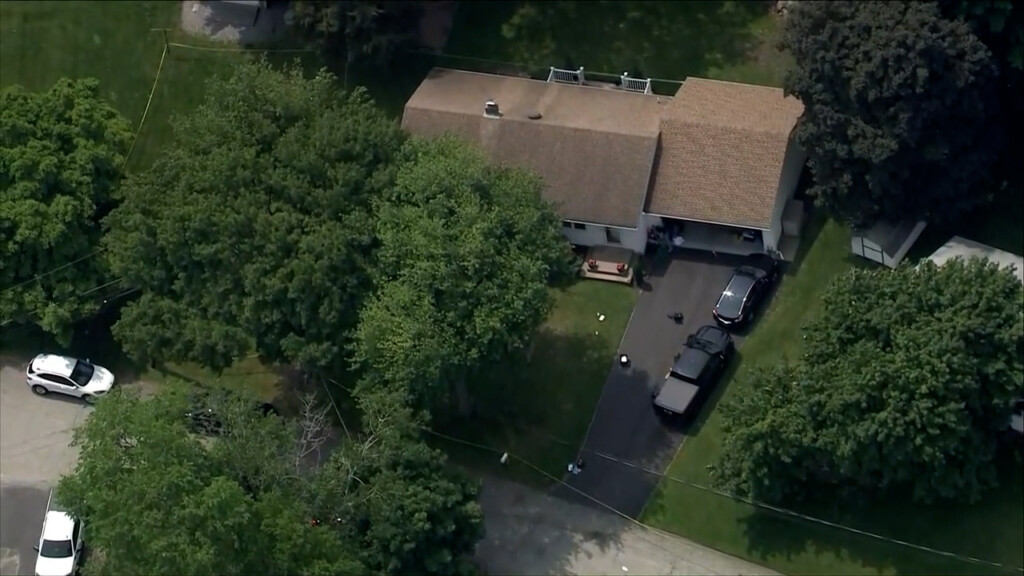 JOHNSTON, R.I. (WLNE) — A father who was killed in a triple shooting in Johnston Wednesday called police the night before after he reported his neighbor tried to look into his daughter's bedroom window.
A day before the triple shooting on Ligian Court, Chief Mark Vieira said Thomas May told police he heard "banging noises" outside of his 15-year-old daughter's bedroom window.
Police said that after raising the window blinds, May saw his neighbor, James Harrison, was outside of his home with a ladder. When he was caught, Harrison ran back to his home.
Vieira said they didn't see any signs of attempted forced entry to the bedroom window and couldn't find the ladder.
May, 44, filed a trespass order against Harrison forbidding him from his property, said police. Officers tried contacting Harrison, 52, but couldn't get ahold of him.
The next day, at about 7:30 a.m., police responded back to Ligian Court to try to make contact with Harrison to investigate the issue.
Vieira said an officer spotted Harrison driving a dark blue Buick Encore in the neighborhood and says he made a "gesture to [the officer] consistent with shooting a firearm."
The officer then went to turn around to detain Harrison and saw the 15-year-old girl shot on the front lawn. Her father was found dead in the garage with a gunshot wound to the head.
Police said the girl was able to identify Harrison as the shooter. She was taken to Hasbro Children's Hospital with non-life-threatening injuries.
"The juvenile victim in this case has shown incredible courage and resiliency and we pray for her speedy recovery," said the chief.
Vieira said they weren't able to find the suspect, so they issued a BOLO to surrounding agencies with his description and car information.
Police said they later entered Harrison's home, where they found his mother, 83-year-old Janet Harrison, dead with a gunshot wound to the head.
Two hours later, an off-duty dispatcher was at St. Ann Cemetery in Cranston and spotted the suspect and vehicle. Police then responded and a pursuit then ensued with multiple officers from Cranston and Providence.
Vieira said the chase ended on Plainfield Pike in Cranston, near the Interstate 295 overpass, when Harrison hit a rock.
Harrison was shot and killed after he got out of his car with a gun.