Father of Boy in Dog Attack, Speaks Only to ABC6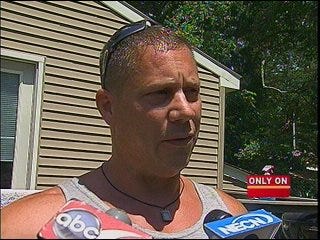 The father of a Massachusetts boy, mauled by a dog is speaking out, only to ABC6.
The incident took place Wednesday, when a boy was attacked by his babysitter's dog. Some quick thinking on the part of the babysitter, turned the dog's attention on her, until police could arrive.
Police eventually put the dog down, shooting it 9 times.
Thursday, the father of the boy involved in the attack was still very emotional about the incident, but decided to talk only to ABC6 Reporter John Guice…