Father of victim in officer-involved moped crash looking for answers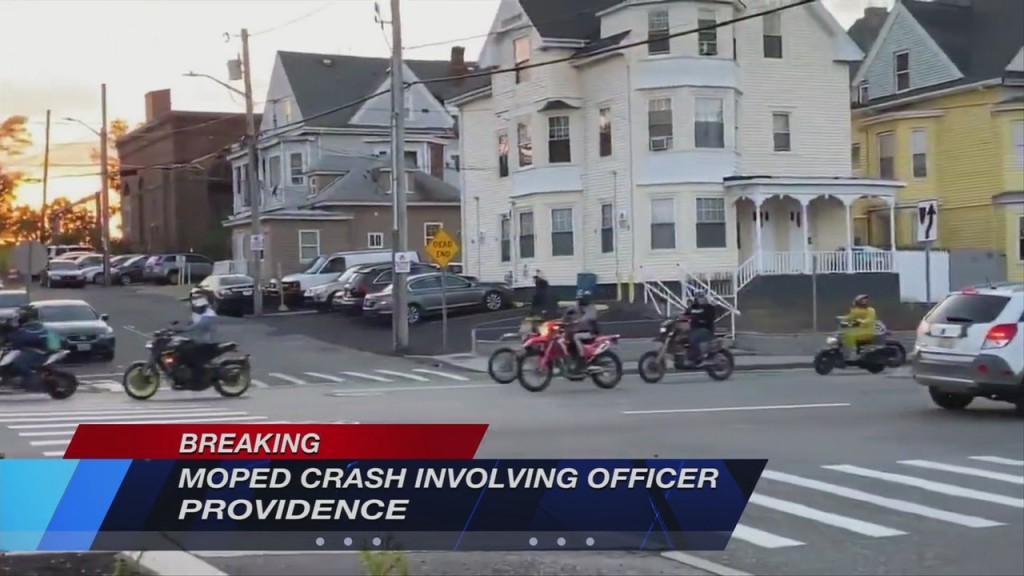 PROVIDENCE, R.I. (WLNE) – The father of the 24-year-old victim involved in a moped crash Sunday evening is speaking out looking for answers.
According to the father, 24-year-old Jhamal Gonsalvesis is intubated at the Rhode Island hospital with swelling and bleeding to the brain. He says his son was unconscious when he got to the hospital and is undergoing procedures.
In a post on his Facebook page, he said, "If anyone witnessed what happened, please voice record what you remember or write it down to keep records incase that info is needed in the future. Most importantly, please pray for him."
According to Providence Police Commander Thomas Verdi, the victim was driving a moped and crashed on Bissell Street and Elmwood Avenue around 6 p.m. on Sunday.
The crash was captured on camera by a neighbor where you could see an officer following the driver, and quickly making a right turn, before the crash. The neighbor who recorded the video said they saw the officer hit the driver. However, Commander Verdi said police are investigating the cause and reviewing footage.
Earlier Sunday evening, ABC6 cameras captured over 100 ATVs and dirt bikes riding through Providence, which is illegal according to an ordinance passed in 2017.
However, the Providence Police Department has certain no-chase policies due to public safety liabilities, and police say stopping the bikers is often an issue.
This is a developing story. We will keep you updated with the latest.
©WLNE-TV/ABC6 2020