Father's gift for son in ICU gets stolen out of vehicle in New Bedford; Community steps up to help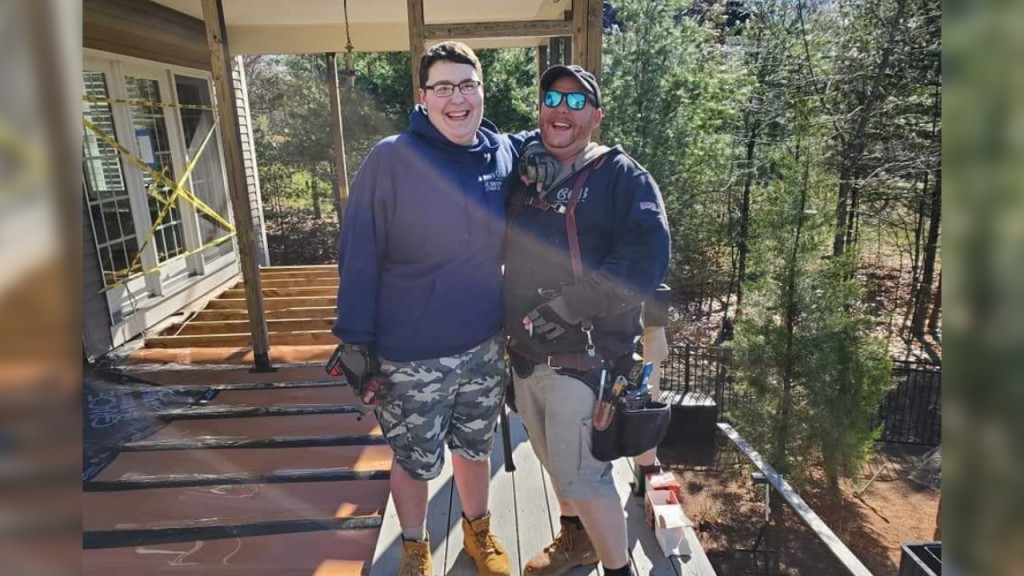 NEW BEDFORD, Mass. (WLNE) – The father of a New Bedford teen who's hospitalized in the ICU wanted to surprise his son with a gift until it was stolen out of his vehicle last week.
17-year-old Kameron Nelson has been hospitalized since the week of Thanksgiving after suffering from a brain bleed. His dad, Kenny Nelson, said his son was diagnosed with AVM or brain arteriovenous malformation.
"It's in an area where they really can't operate, and most people live in normal life," Nelson explained. "Unfortunately, it bled and created massive pressure in his brain."
Kameron, a student studying engineering at Greater New Bedford Regional Vocational Technical High School, was rushed to Boston Children's Hospital where he's remained in the ICU.
"He was in a coma for about 11 days and they've just been slowly waking him up," Nelson said.
He wanted to surprise his son with gifts from his favorite movie "The Mandalorian" and found a local man who made gift baskets with Baby Yoda toys.
Nelson picked up the basket last week and was about to bring it to the hospital to show his son when he said it was stolen out of his vehicle while he was parked in the North End of New Bedford.
"I was so excited to give it to him. Had the thing in my front seat, parked the car in a pretty decent neighborhood in New Bedford and it just went missing right off the front seat," Nelson said. "I even had the seatbelt around it."
Nelson posted about the theft on Facebook and the post took off. People around the area asked how they could help, and even sent cards and gifts to Kameron's room at Boston Children's Hospital.
The post also caught the eye of the man who originally put it together, and he donated a new one.
"He wouldn't allow me to pay for it. He made it with a little some other stuff, added to it from the first one that I got and we've shown (Kameron) the Pop! figures and his eyes lit up."
Kameron is improving every day, Nelson said, and is getting his breathing tube taken out this week. He said he can't wait to show his son all of the good wishes from people on social media.
"(It's an) amazing feeling knowing that he's going to be opening stuff up for days and looking at all these letters of support and cards of support. My inbox is full. (People) message me every day to see how he's doing, offering their prayers, and they're working. From where he was a week ago to where he is today I'm so grateful."
© WLNE-TV 2020