FBI asks for help in identifying individuals who took part in the siege of U.S. Capitol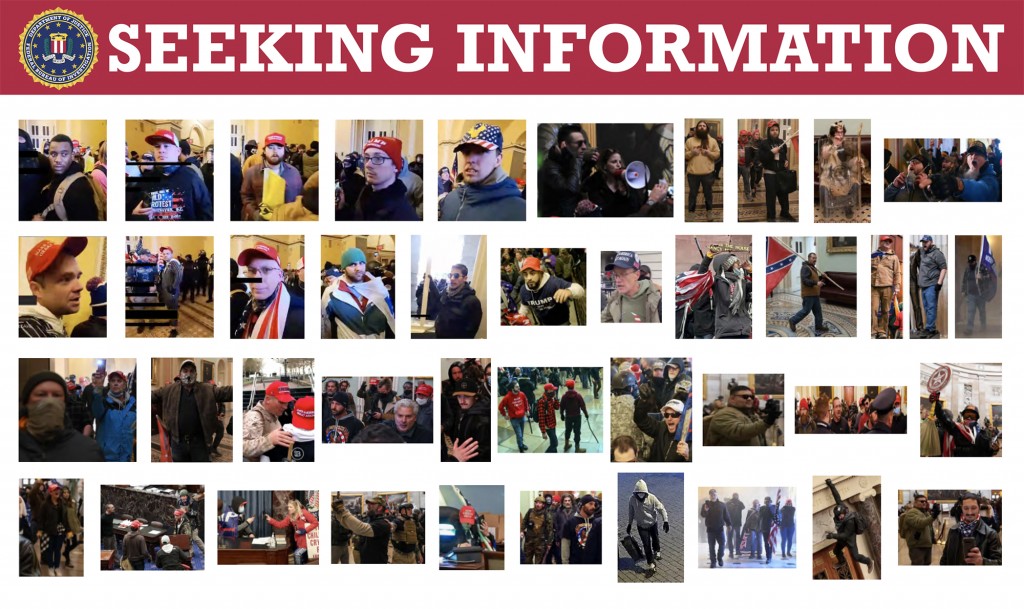 WASHINGTON (WLNE) – The FBI is seeking help from the public in identifying individuals who "actively instigated violence" at the Capitol Building in Washington D.C. on January 6.
"We have deployed our full investigative resources and are working closely with our federal, state, and local partners to aggressively pursue those involved in criminal activity during the events of January 6," the FBI said.
The FBI has asked anyone with information or who may recognize anyone photographed to submit a tip here.
On Saturday, the FBI announced the arrests of three men who were charged in federal court in connection with the riots at the U.S. Capitol.
The FBI said the cases are being prosecuted by the U.S. Attorney's Office for the District of Columbia and investigated by the FBI's Washington Field Office and the U.S. Capitol Police.