FBI seizes 150 grams of meth, distribution materials, guns from Pawtucket apartment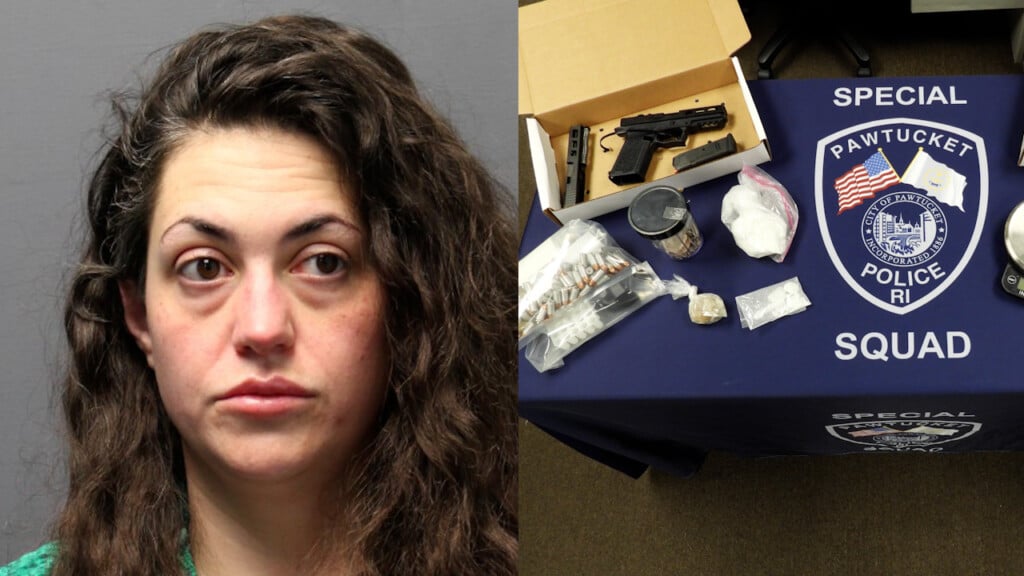 PAWTUCKET, R.I. (WLNE) — Guns, ammunition, drugs, and materials used to distribute were seized by the FBI in a Pawtucket home search on Wednesday.
Pawtucket police Lt. Dino Giorgio  said on Feb. 8, the FBI joined Pawtucket police in a court-ordered search at an apartment on Hicks Street.
As a result on the search, police seized 150 grams of methamphetamine with a street value of approximately $8,000 and 20 grams of psilocybin mushrooms.
Giorgio said police additionally seized two guns, several rounds of ammunition, digital scales, packaging materials, and a 3-D printer.
The apartment was less than 100 yards from a middle school and elementary school.
The resident of the apartment, 37-year-old Jill Giordano, was charged with the following:
Manufacturing/possession/deliver synthetic drug (meth)
Possession with intent to deliver Schedule II narcotic (meth)
Possession with intent Schedule I & II
2-counts of possession of a ghost gun (undetectable firearm)
2-counts of possession of a firearm while possession of narcotics
Keeping or maintaining a common nuisance
Distribution/manufacturing in or near a school
Giordano will be arraigned in Providence on Thursday.