Feasibility Study to help determine McCoy Stadium's future to begin in July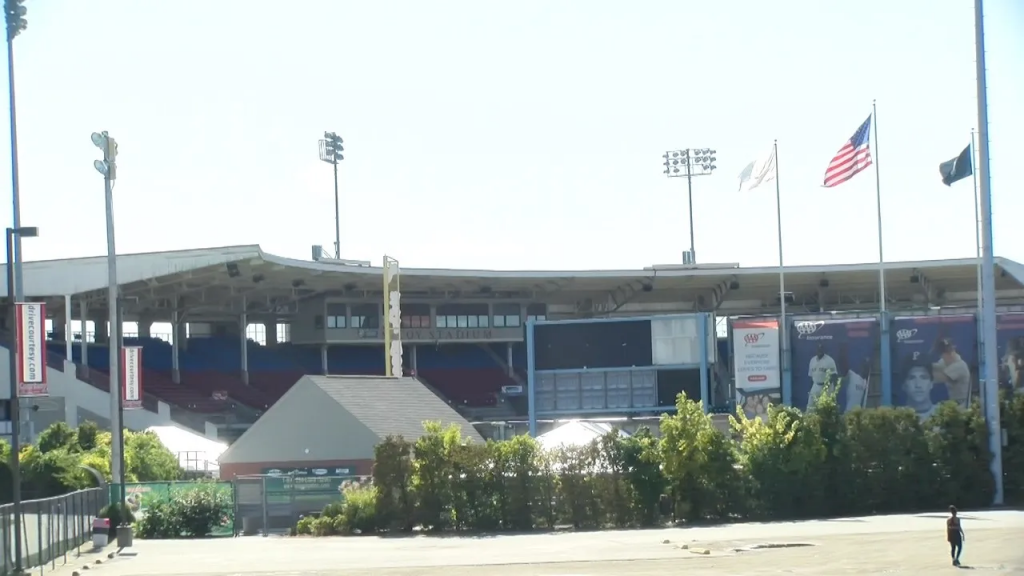 PAWTUCKET, RI (WLNE) – A feasibility study into McCoy Stadium will begin in July to determine the site's next use.
According to a city spokesperson,  the study is expected to be completed in August and will determine suitability for the site as "Pawtucket moves forward."
The spokesperson says this study is all thanks to Commerce RI's Site Readiness program.
"Pawtucket continues moving forward, and the City is pleased to begin work on the geotechnical
study," said Mayor Donald R. Grebien in a statement. "The study will determine the site's allowable uses to come."
Mayor Grebien went on to claim that Pawtucket has numerous potential options for the next use of the McCoy Stadium property.
However, he noted that the city needs more clarity on the logistics "on what can and cannot be done."
Commerce RI awarded Pawtucket a Site Readines grant of up to $60,000 to perform the study, according to a Pawtucket spokesman.
The State and City have ownership of the stadium and land.
Fuss and O'Neill will be conducting the geotechnical study including ground borings, the spokesman said.