Fed Chairman Bernanke to Speak in Providence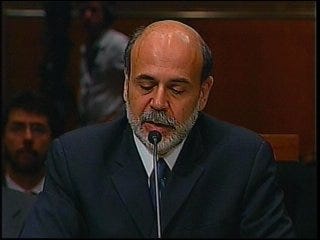 PROVIDENCE, R.I. (AP) – Federal Reserve Chairman Ben Bernanke is visiting Rhode Island for a town hall meeting with college students and to speak to a public policy research group.
Bernanke will give the keynote speech at the Rhode Island Public Expenditure Council's annual dinner at the Rhode Island Convention Center in Providence at 6:30 p.m. Monday.
Gov. Donald Carcieri, Senate President M. Teresa Paiva-Weed and Speaker Gordon Fox also will speak.
Bernanke will attend the student town hall meeting at 3 p.m. Monday, also at the convention center.
(Copyright 2010 by The Associated Press. All Rights Reserved.)