Federal Hill residents call for nightclub's closure after deadly stabbing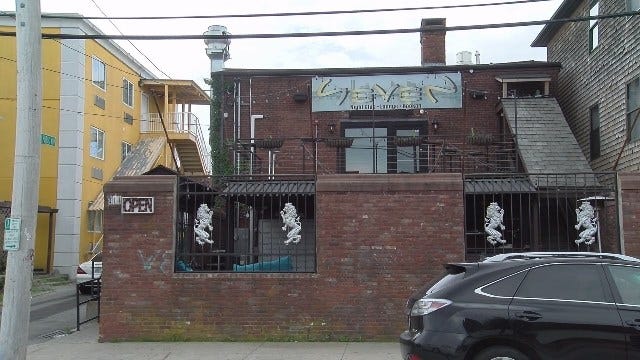 Email: eromano@abc6.com
Twitter: @Ellie_Romano
PROVIDENCE, R.I (WLNE) – Providence Police are searching for several suspects following a deadly stabbing Sunday morning.
According to police, 6-8 people got into an altercation while exiting Club Seven on Spruce Street around 2:00 a.m, and then spilled into the Walgreen's parking lot on Atwells Avenue.
A 28-year-old man was brutally beaten and stabbed to death in the brawl.
"That is a shock, and scary," said Federal Hill resident John Heffron.
Residents are upset something like this happened in a normally quiet neighborhood.
"It brings a little bit of darkness on this particular settlement," said resident Walter Potenza.
Potenza has been a resident of Federal Hill for 39 years. He said incidents like Sunday's stabbing are happening more often since a nightclub opened up in the area.
"Clubs do not belong on Federal Hill," said Potenza. He thinks clubs attract a bad crowd.
Club Seven is now temporarily closed for 72 hours by the Board of Licenses.
This isn't the first time the club has been the center of violence. In May, it was called Seven Nightlife, and was temporarily closed after a nearby shooting left two people injured.
"We are disgusted by it," said Potenza. "I am personally appalled that the city of Providence cannot contain this."
This is the city's 7th homicide year-to-date, according to police.
If you have any information about Sunday's stabbing, you're asked to call police.
©WLNE-TV/ABC6 2019