Feds: keep away from seals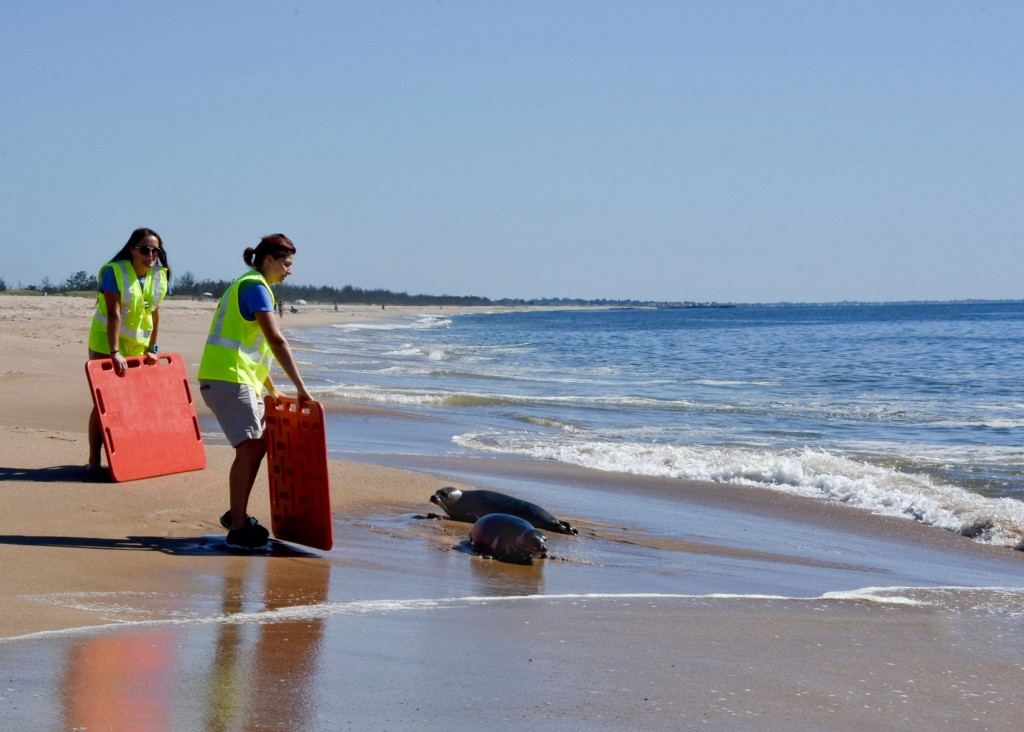 By: The Associated Press
news@abc6.com
PROVIDENCE, R.I. (AP) _ Federal officials are warning people not to take selfies with seals, no matter how tempting.
The National Oceanic and Atmospheric Administration's fisheries office says seal pupping season is under way in New England and that means people might see seal pups on the beach during Memorial Day weekend.
But they say there is no selfie stick long enough to safely get a selfie of a seal pup.
NOAA says people and pets should stay at least 150 feet away from seals. Mother seals often leave their pups alone on the beach for up to 24 hours at a time. If a mother seal sees a human near her pup, she might feel threatened and abandon it.
NOAA also says harassing a marine mammal is illegal.
© The Associated Press WLNE-TV 2017