Feds to look for death penalty in Pleau case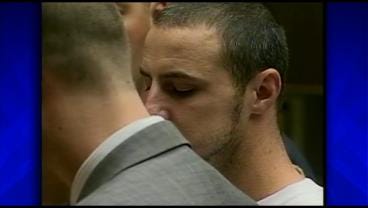 PROVIDENCE, R.I. (AP) – Federal prosecutors have announced that they plan to seek the death penalty against an inmate who has been at the center of a legal tug-of-war with Rhode Island's governor.

Notice was filed with the U.S. District Court in Providence on Monday that the federal government intends to seek the death penalty against Jason Pleau (plew).

Pleau is accused of fatally shooting a gas station manager outside a Woonsocket bank in 2010.

Gov. Lincoln Chafee has been fighting for nearly a year to prevent Pleau from being prosecuted in federal court because he didn't want the inmate to face the death penalty. Rhode Island doesn't have capital punishment.

Chafee is believed to be the first governor to refuse to surrender an inmate under the Interstate Agreement on Detainers Act.