Meals for starving children packed in RI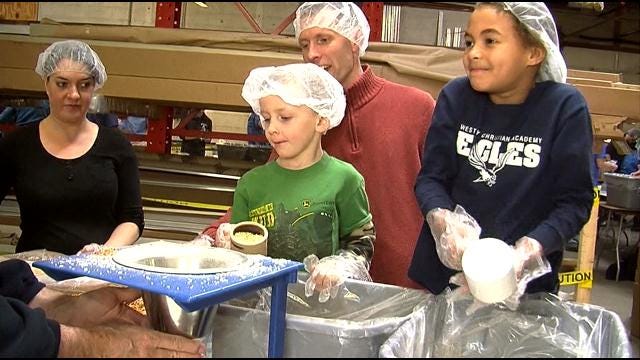 By Dana Griffin
@danaRgriffin
CRANSTON, RI- Volunteers spent the day in Cranston packing up meals for those in need.
Volunteers with Feed My Starving Children Charity filled baggies with food that will be shipped in about two weeks to kids in developing countries.
Today, about 900 volunteers packed 175,000 meals.
"The number of meals that we will do today could feed a village of 100 for five years. So, it could have a huge impact, "said organizer, Pat Ritacco.
The program was organized through the Christ Church in East Greenwich.