Feehan's Fauria Follows Dad's Footsteps, Signs with Colorado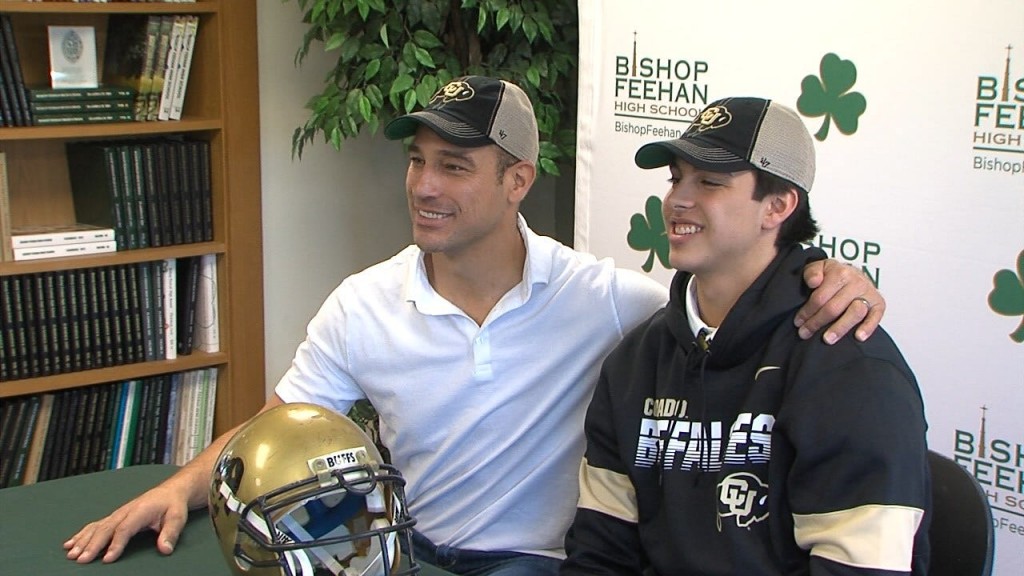 Bishop Feehan wide receiver Caleb Fauria signed his national letter of intent to play football at Colorado Wednesday.
His dad, Patriots two-time Super Bowl champion Christian Fauria also played for the Buffaloes.
Caleb says his parents didn't pressure him into making this decision.