Feeling more like fall as we finish summer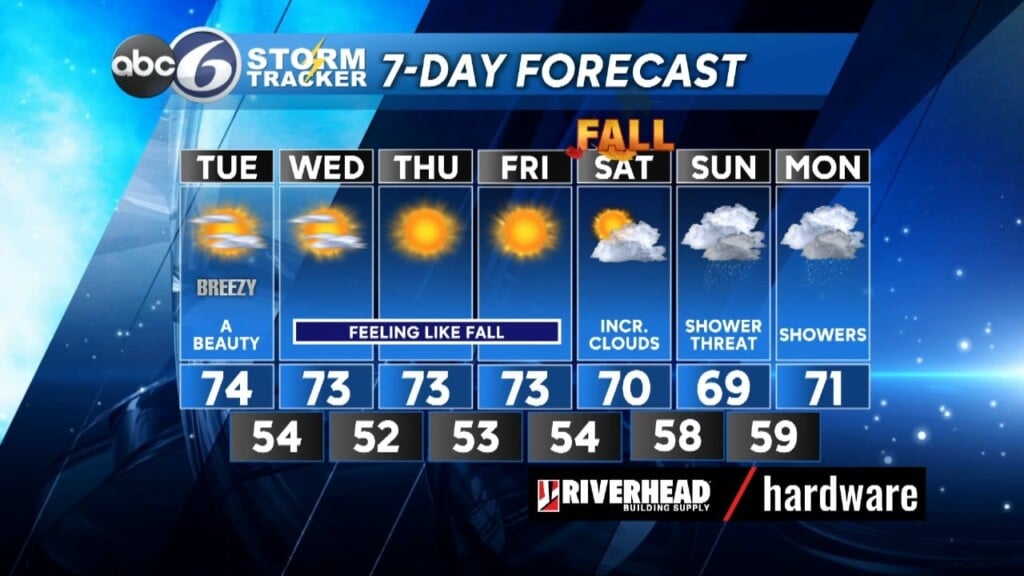 Now that southern New England is past yesterday's drenching, a beautiful stretch of weather is on tap for the remainder of the workweek. High pressure is poised to set up shop over the region. This results in mostly clear skies, mild days, cool nights, and low humidity. Essentially perfect early-fall weather. Today will be a touch breezy, but then the wind settles down for the remaining days.
The high slides offshore but holds on enough through Saturday to start the weekend with fair weather. Low pressure moving up the East Coast introduces our next shot of rain on Sunday. Damp and showery conditions have the potential to linger into next Monday.
Today: Mainly sunny and breezy. Highs near 74, winds WNW 10-20mph with a few higher gusts
Tonight: clear & cool. Lows 50-55.
Wednesday – Friday: sunny with highs in the low 70s.
ABC6 Meteorologist Bill Gile