Unseasonably mild through Wednesday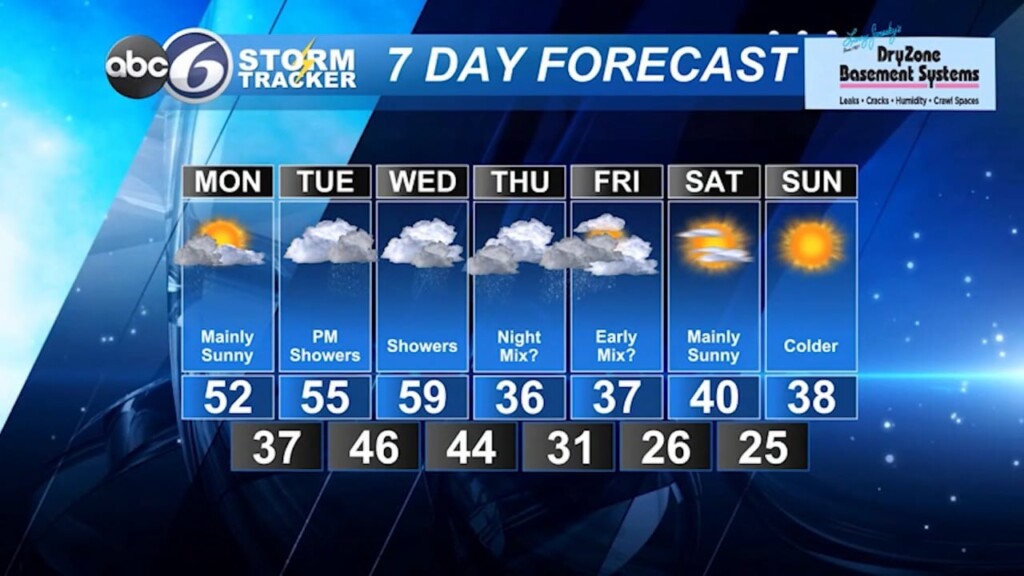 The first day of 2023 was certainly quite mild with highs in the 50s and a couple of towns, Smithfield and Coventry, hitting 63°! An area of cloudiness will move through for the first half of the night and then clear towards daybreak as low fall back into the mid 30s. Monday will be a delightful day with sunshine and a few clouds as highs climb into the low 50s.
It will stay dry through Tuesday morning, but it looks like rain will be developing for the afternoon as Low pressure begins working toward the eastern Great lakes. Since the storm center will stay well to our west we will continue to expereince very mild temperatures into Wednesday. In fact, we should come close to a record high on Wednesday as readings climb into the upper 50s. The record high for January 4th is 61° set in 2000. Unfortunately, it will continue to be cloudy with showers around. More showers will prevail into Thursday, but it will be an upside down day temperature-wise. Meaning highs in the 40s will occur during the morning hours and then turn colder for the afternoon with temperatures falling into the 30s. This will then lead to a threat of some wet snow to possibly mix in with any remaining rain showers Thursday night and early Friday as another weak Low forms along the coast at that time. Right now, it doesn't look like anything will be sticking on the ground in terms of any snowfall though.
ABC6 Meteorologist, Bill Gile