Fenway Park Improvements Include New Amenities, Additional Menu Items, Enhancements to Venues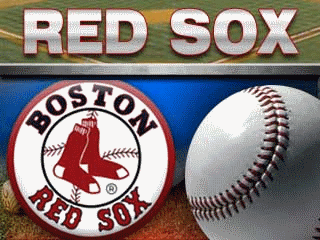 Red Sox Press Release
In advance of
tomorrow's pre-Opening Day visit by Mayor Thomas M. Menino, his last
while in office, the Red Sox today announced numerous 2013 improvements to Fenway
Park and new menu offerings. Many of the 2013 improvements and additions to the
ballpark menu were inspired by feedback from fans.
After
making major improvements over a 10 year period, starting 2002 through 2011,
the club has continued to enhance existing spaces and the fan experience with
annual modifications and upgrades.
The
Red Sox have added 21 new 46″ televisions around the Grandstand seating
bowl, bringing the total to 26. They also expanded the Diamond Vision LED
panels on the EMC level fascia, allowing a better presentation and more
information about the game. Also, the club added a new thinner mesh on the
vertical screen behind home plate, making that view materially better for all
those sitting behind it.
For
group outings to Fenway Park, the club created the Champions Club presented by
Alex and Ani, a new venue for groups that pays tribute to the franchise's
seven World Series Championships and where patrons can experience the Alex and
Ani lifestyle brand.
For
season ticket holders who are members of the Royal Rooters Club, the Red Sox
built a new kitchen, added private restrooms, and improved the acoustics with
sound-absorbing ceiling tiles.
The
weatherproof Sunbrite televisions, which give more access to replays and
information, will adorn all columns in the Grandstand seating bowl.
Televisions will also be added to the First Base Deck, EMC Club, and Dugout
Seat areas.
The
Champions Club replaces the former Players Club beyond Right Field off the Big
Concourse. Introducing natural light from new windows along Ipswich Street, the
venue accommodates groups of up to 200 or separate groups of up to 100. The
Champions Club has a new sound system, large flat panel televisions, and moveable
walls to adjust the size of the room. World Series Championship artwork, wall
hangings, and mementos provide the décor. The Champions Club is presented by
Alex and Ani, the Rhode Island-based lifestyle brand, designed by Carolyn
Rafaelian, offers eco-friendly, positive energy products that adorn the body,
enlighten the mind, empower the spirit, and are made in America.
Based
on feedback from its members after its first year of operation, the Royal
Rooters Club has new, private restrooms and a full service kitchen to provide
more menu offerings for its members, who purchase annual memberships. The
venue, which is also accessible to fans who tour Fenway Park, is the home of
the "Nation's Archives," a collection of historic artifacts,
photographs, and exhibits that fill the room and walls. It too will have new,
large flat panel televisions, a new sound system, new displays and exhibits,
and new ceiling panels to improve acoustics.
On
the Brookline Avenue side of the park, the Absolut Clubhouse will have a new,
25-foot bar with custom millwork, granite countertops, wood paneling, and glass
shelving. Premium season ticket holders and fans who hold private, special
events in the Absolut Clubhouse will also enjoy new flooring, lighting, artwork,
furniture, and enhancements to the restrooms.
New,
thicker outfield wall pads with customized, high impact foam that exceeds
industry standards have been added to right field and center field to improve
player safety.
Fans
will also notice new signage above the Green Monster this season. Advil®, the
number one selling over-the-counter pain reliever, will join Sports Authority
and AAA, above the wall.
Delta
Design and Construction, based in Medford, MA, were the general contractor for
Royal Rooters Club improvements. ANC Sports Enterprises, who has provided all
new video displays and scoring systems at Fenway Park, provided the Diamond
Vision LED panels. D'Agostino Izzo & Quirk, based out of Somerville, MA,
did the architectural work for all the 2013 improvements.
Monster
Beef and Turkey Gobbler among new sandwiches
ARAMARK's
new menu of sandwiches include Monster Beef, Turkey Gobbler, Pot Roast, BBQ
Smoked Pork, steak, and meatball subs. Fans will also experience Bavarian
pretzels topped with garlic butter sauce at pizza locations and at a new
portable snack cart in the Right Field concourse.
The
new Fenway Franks food stand at Gate C adjacent to the WEEI booth will feature
hot dogs and a variety of sausages, with an assortment of special toppings, and
soft serve ice cream.
Mexican
and Chinese Food Headline Fenway's World Fare on Yawkey Way
A
revamped Yawkey Way will feature a new stand, Fenway's World Fare, that
includes Mexican offerings and popular Chinese food items including rice and lo
mein bowls with beef and broccoli, General Tsos's chicken, and hot and
sour soup.
Also,
the new Budweiser Bash on Yawkey Way will feature a bar and flat screen
televisions adjacent to the NESN stage at Gate D.
The
Fenway Fish Shack, which debuted in 2011, will return to Yawkey Way with a new
menu of fresh seafood offerings from Legal Sea Foods, a New England
favorite. New craft beer stands on Yawkey Way and throughout the ballpark
will feature Goose Island Honker's Ale, Green Monster Ale, Blueberry Ale,
Smuttynose IPA, Magic Hat #9, Cisco Whales Tail Pale Ale, Leinenkugel Summer
Shandy, Longtrail Ale, and Harpoon IPA.
The
Red Sox and Aramark have also expanded gluten friendly options to include beer,
pizza, hot dogs, cookies, brownies, and whoopee pies. Gluten friendly menu
options became widely available in 2011.
As
a small gesture of appreciation to fans, during the month of April the Red Sox and
Aramark will be offering two for one Kayem Fenway Franks and half-price hot
chocolate. In addition, children under the age of 14 can receive free kids
meals until the 3rd inning. The club will also bring back a 12-ounce
domestic draft beer for $5 for the first time since 2004. All of these offerings
will be available at designated concession stands throughout the ballpark.
–RED SOX–