Fenway Park ready to host Game 1 of the World Series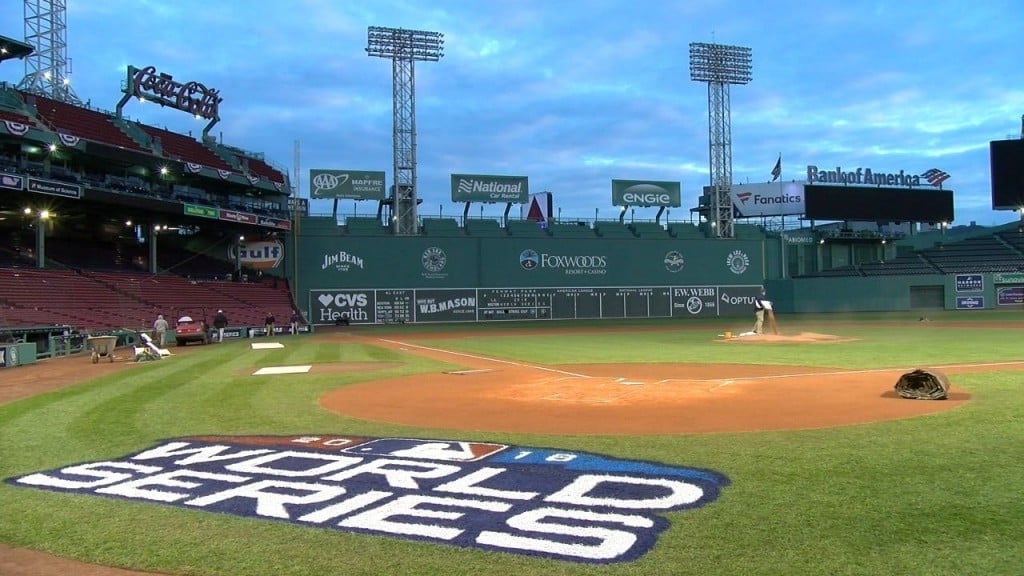 BOSTON, M.A. (WLNE) — Before the sun even came up over Boston Tuesday morning, Red Sox nation was out in full force.
"I'll be waiting all day, I have the day off today, so I'm just trying to get in!" said Colin McGahan, a Red Sox fan waiting for tickets.
Outside the box office, fans lined up. Some, getting there as early as Monday afternoon, just for a shot at a select number of game-day tickets, that will be made available 90 minutes before first pitch.
"I've got like 4 portable phone chargers, I'm ready to go," said Nick Karalekas, a Sox fan waiting in line.
"I put on as many clothes as I could this morning and stopped at Dunkin' on the way in," explained McGahan.
But it wasn't just the fans out early this morning, food and merchandise vendors began selling items at 7AM.
"It's definitely a World Series thing," said John Ovesen, a program salesman.
"Sometimes for the Yankee games I get here a little bit early, but definitely not at 7AM for any games," Ovesen explained.
Meanwhile inside the stadium, grounds crews were working around the clock, making sure logos were in place, and the field was in pristine condition for when Chris Sale throws the first pitch.
"The world series environment is just awesome," said Nick Karalekas.
"I mean Kershaw vs. Sale tonight, it doesn't get any better than that!" he continued.
"I've never been to a World Series game," said McGahan. "I'm extremely excited! I just cannot wait!"
Tuesday night's first pitch will be thrown out at 8:09PM, and James Taylor will be singing the national anthem.
© WLNE-TV / ABC 6 2018