Feral cat shelter vandalized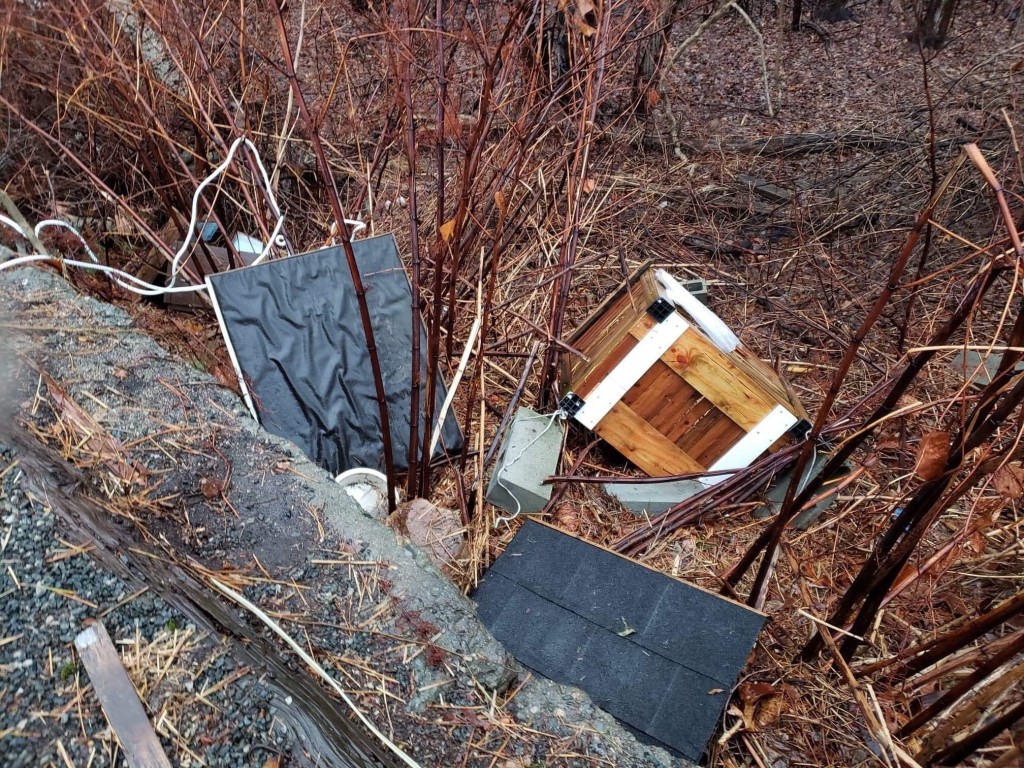 Twitter: @BComakABC6
WARWICK, R.I. (WLNE) – A group of volunteers with non-profit PawsWatch is picking up the pieces after someone vandalized one of its feral cat shelters in Warwick.
The group's goal is to control the feral cat population by trapping, neutering, and returning them back to nature.
Martine Ireland and a number of volunteers are responsible for maintaining the feeding station in Warwick so the feral cats have a place to eat and rest.
"We just try to keep them safe," said Ireland.
She was devastated when she arrived one evening and couldn't find it.
"The whole place was totally clean," she described. "No dig marks from dragging or anything. And the feeding station is weighed down. So it has to take some muscle to move it."
Then she looked over the side of the ledge the feeding station sits on.
"I looked over the side, everything was upside down, thrown apart," she recalled. "It was just – pick up, toss!"
The two structures were tossed over a steep wall, leaving them in pieces with the cinder blocks still attached.
"My heart went to the ground! Because you know this is not right."
Volunteers went back the next day to scale the embankment and get the houses back up over the wall.
"Had to be somebody who was just doing a joy ride and being dumb!" she said
They were able to repair the feeding station and shelter so they could get back to helping the cats but are hoping whoever did this learns their lesson.
"People can just be kind!"
They have added new cinder blocks to the structures in the hopes that will deter anyone else.
If you have any information about who may have done this you can contact Warwick Police.
©WLNE-TV/ABC 6 2020