"It's a little scary but kind of out of our control" Block Island ferry fight unsettles tourists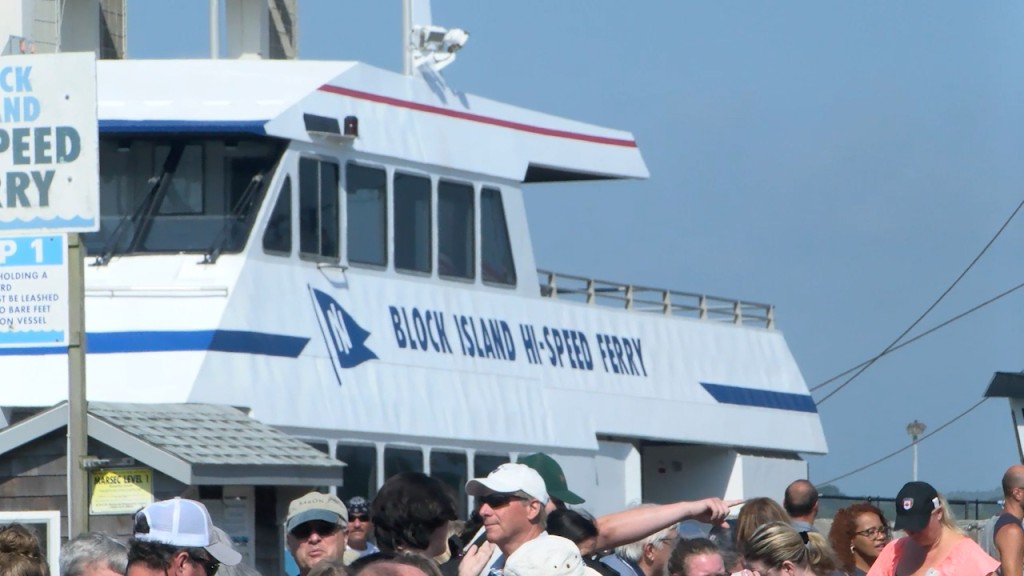 NARRAGANSETT, R.I. (WLNE) — Caught on camera Monday, a fight breaking out on board the Block Island ferry. 
Video going viral on social media showing the fight, and the moment members of the U.S. Coast Guard jumped onboard the boat just after 9:30 p.m.
"There was like a bunch of cops that had to jump off of one boat to the ferry and arrest him," Sophie Addison, traveling on the ferry Tuesday said.  
Troopers were assigned to be on scheduled ferries throughout Monday, but this ferry was on an unscheduled trip to help overcrowding from the Reggae fest on Block Island.
One viewer sharing a video with ABC 6 News, showing the scene on the ferry moments after law enforcement took control, arresting seven people and tending to one of the two injured.
"I heard there was a lot of like causalit — or not casualties, but like wounds," Henderson said.
Those going to the island on the ferry on Tuesday telling ABC 6, they've never seen anything like this. 
"We were worried the ferry was gonna get shut down for us," Maya Henderson, another passenger on the ferry said.
"I'd like to think it was an isolated event due to like the festival or whatever was going on, on the island yesterday but you never know and it's a little scary but kind of out of our control," Nathan Mcconnell of South Kingstown heading to the island on Tuesday said.
The U.S. Coast guard, Narragansett police and fire, South Kingstown police, Middletown police, North Kingstown police and Rhode Island State Police all responded to the scene.
"I feel like stuff like that doesn't happen often so hopefully it'll be good," Addison added.