Field hospitals open for the first time in Rhode Island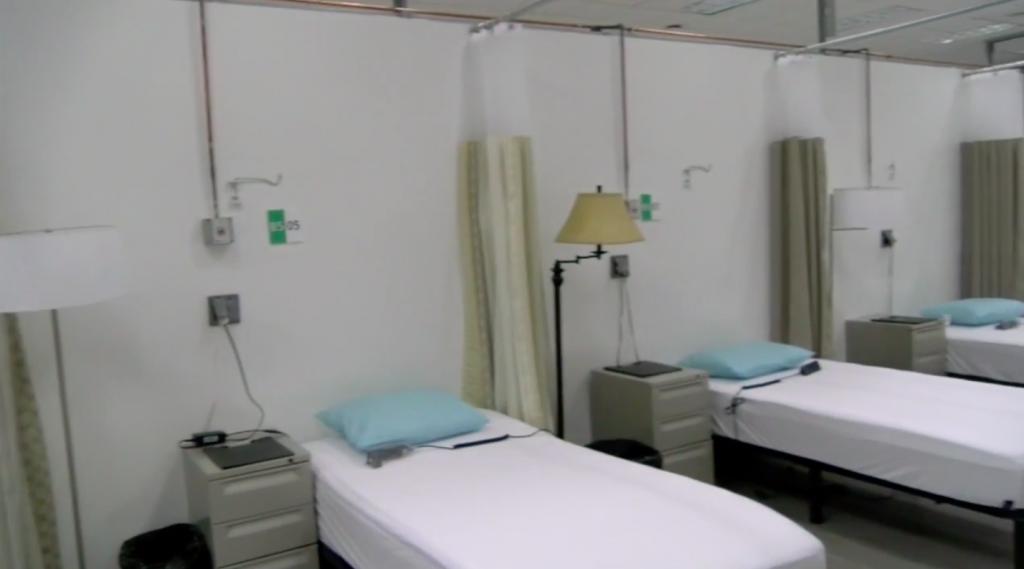 PROVIDENCE, R.I. (WLNE) — Field hospitals in Cranston and at the Convention Center will open their doors to coronavirus patients for the first time.
This comes as state hospitals have reached full capacity, running out of COVID-19 and non-COVID-19 beds. Health officials hope the Governor's two-week pause will hospitals get back on their feet.
It marks the first time field hospitals have opened in Rhode Island. Back in the spring, health officials say it came very close, but they never actually had to open.
Now, it's a different story. Chief of Emergency Medicine at Kent Hospital, Dr. Laura Forman, is overseeing the effort at the Cranston field hospital. The facility welcomed in its first patients Monday.
Dr. Forman says she's worried Thanksgiving could lead to a surge of patients.
"Right now we are just opening one ward of a 335 bed hospital," Dr. Forman said. "I'm worried we'll need to fill up the entire hospital very soon."
The field hospital at the Convention Center will also open today. There are 600 beds at that facility.
Chief Nursing Executive of Lifespan, Cathy Duquette, says she's disappointed it has come to this, but hopes opening the site will provide relief to the state's overwhelmed hospitals.
"We were very pleased in the summer, as we approached the summer that we did not need to use this site. Unfortunately, we have seen the pandemic come back. More COVID patients are impacting our hospitals and we are at a situation with hospital capacity where this site is needed for patient care," Duquette said.
Laura Pugliese
Reporter, ABC 6 (WLNE-TV)