15 displaced after New Bedford fire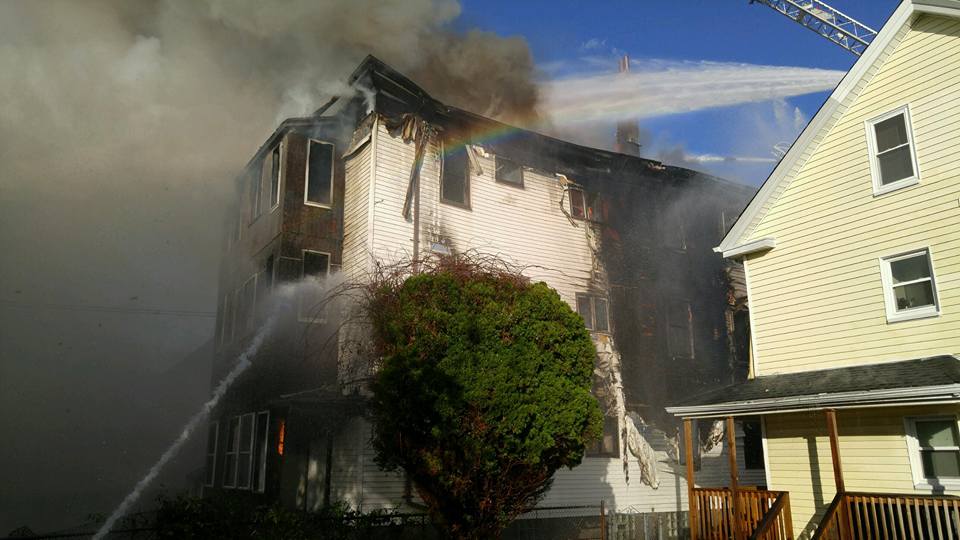 By News Staff
Reporting by Kainani Stevens
kstevens@abc6.com
Fifteen people are displaced after an early morning fire destroyed a six-family home in New Bedford Wednesday morning. The Holly Street home is now gutted and the families living there lost everything.
Robert Aldrich, who lived on the third floor of the apartment with his wife and children, saw the flames when returning from a morning out to breakfast, and did his best to get his neighbors out safely.
"I ran up to the back of the house on the second floor landing and just screamed for everyone to get out. I said, 'the house is on fire, there's no time. We need to get out now.' Thank God everyone got out safe. I'm so happy for that," said Aldrich. "I just ran in and tried to get everyone quick because the house was going up fast."
The Red Cross is now assisting the residents, but for Aldrich, one thing cannot be replaced.
"I lost my son's urn. He passed away a month ago. They went up to my apartment and said the whole floor has fallen through all the way to the first floor, so I lost everything," he says.
"In tragedies such as this, people lose all of their possessions. We will attempt to see what we can recover, and we will do what we can, but the damage to that part of the home is significant," said New Bedford Fire Chief, Michael Gomes.
The fire remains under investigation. Chief Gomes tells ABC6 he'll be looking for that urn once they have put out all the hotspots and made sure the building is safe.
© WLNE-TV 2015