Fight brewing over URI's nuclear reactor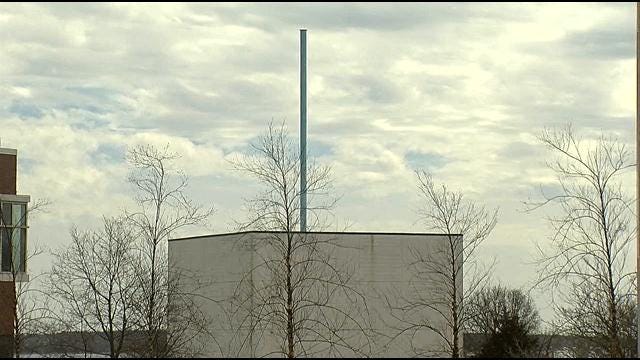 by ABC6 Chief Political Reporter Mark Curtis
This drab white building with the blue pipe, actually houses the only nuclear reactor in Rhode Island.
It's part of URI's Narragansett Bay Campus.
The nuclear facility is now the target of budget cutters on Smith Hill, but some people who live nearby the waterfront operation think it should stay open.
"We'll I think if it's being used and it's actually drawing students into the University of Rhode Island then it should be kept, because it's causing students to come into the program, so it actually makes economic sense to keep it," said Saunderstown resident Lynda Rogers who lives nearby.
Officials from the nuclear science center were not available for interviews, but say they've made their case for this year's 1–point–2 million budget.
ABC6 Chief Political Reporter Mark Curtis said, "The Rhode Island Nuclear Science Center has been around since 1960. And while critics aren't taking issue with the education value of it, they wonder if the state can still afford it, in these tough times."
The facility is one of only a handful of nuclear reactors on a university campus…in the United States.
But government watchdogs say you shouldn't just fund something, just because it was funded for 50 years.
"Well I think it's incumbent on the facility itself to how it's spending is helping the state. But we think non–essential spending like this gets in the way of us trying to reduce the tax burden on families and businesses, that might boost our economy," said Mike Stenhouse from the Rhode Island Center for Freedom and Prosperity.
Right now Governor Chafee supports keeping the nuclear facility open.