Fight scene filming begins at the Dunk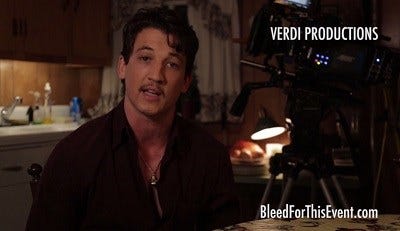 By News Staff
Miles Teller, the actor playing Vinny Paz in an upcoming movie, has a message for Rhode Islanders.
He is personally inviting extras to come out to the fight scene being filmed this week.
"We are filming at the Dunk next Tuesday and Wednesday. It's a big fight scene telling the story of Vinny Paz and they're big fights and we need a lot of extras to show support. We could use the energy of the City."
Filmmakers are looking for 6,000 extras to fill the seats for those fight scenes.
They are offering incentives for people to show up, including tickets to the Rhode Island premiere of the film, a chance to have lunch with Vinny Paz, and a Championship Boxing Belt signed by Paz and the entire cast.
To sign up, click here.
(C) WLNE-TV 2014