Filmmaker uses N. Attleboro for new film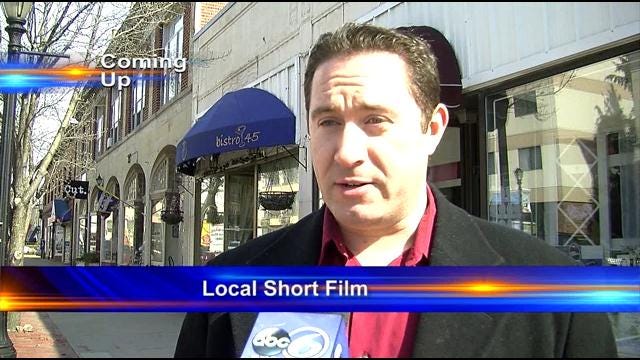 By Dana Griffin
@danaRgriffin
NORTH ATTLEBORO, MA- A North Attleboro filmmaker has a new movie debuting tonight in Boston. There's a piece of North Attleboro history he was able to capture in his latest film.
"Right Here" is a silent short film that takes place in front of several downtown store fronts.
It includes the Odd Fellows Building that burned down in January; it's now a pile of rubble.
Filmmaker, Nathan Suher is a North Attleboro native, hoping to put his hometown on the map through his productions.
"I have used this strip of North Attleboro. This will be the third one. I've used this area and I've used these buildings as production offices for other films as well, so it's been a real community effort bringing right there to the screen," said Suher.
A providence screening will be held in April.
©2014 ABC6/WLNE-TV. All Rights Reserved.