Final demolition underway at old Rocky Point Amusement Park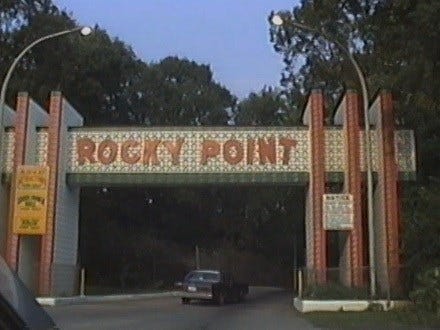 Samantha Lavien
Slavien@abc6.com
Twitter: @samanthalavien
This is the week crews are starting to remove asbestos and knock down two major landmarks at the old Rocky Point Amusement Park, the dining hall and Palladium.
"It's sad. You think back to when you were a kid and you hear the bells and the screams and the carnies laughing," said Brandi Koles.
It has been 19 years since the park filed bankruptcy and closed its gates. It was a fixture in the Warwick community, open for more than 150 years.
"I used to work in the concession stands. It's a shame that they didn't keep it open," said Jeff Goodwin.
For many, seeing the demolition brings back some old memories.
"The cyclone, that was a nice roller coaster," said Goodwin. "The concerts they used to have here in the summer, the chowder house."
The more than 100 acres of land will be made into a coastal state park with walking paths, fields and fishing access.
"To start seeing it actually come apart, piece by piece, I think it is a good sign of the future and I think there's a lot of hope here," said Margaret Andreozzi.
The President of the Rocky Point Foundation, John Howell, says the new park will keep some of the old elements including the easily recognizable archway, a tower from the swing ride and the stanchions from the sky liner ride.
"There are going to be parts of this park that obviously go back to the point when it was in its hay day. An amusement park where thousands of people came on a daily basis," said Howell.
Demolition is expected to last about two months. The goal is for the new park to be open to the public by this fall.
Beginning Monday, July 14, a portion of the walking path in front of the Shore Dinner Hall will close. Officials predict the closure to last 2-4 weeks.
(C) WLNE-TV 2014