Thousands say goodbye to Sergeant Max Dorley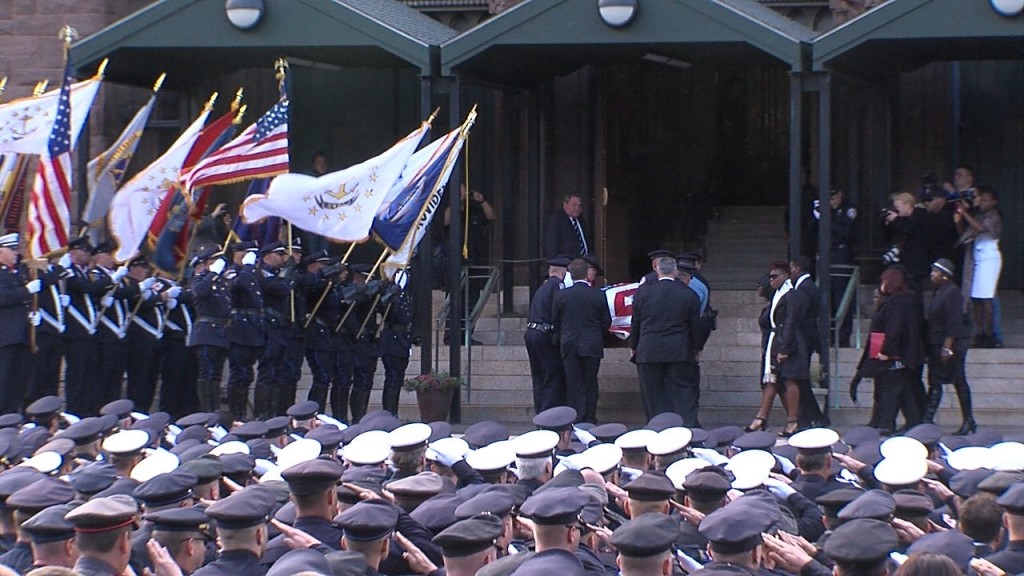 It was a solemn day in Providence. More than two thousand relatives, friends, and police officers bid a final farewell to Sergeant Max Dorley, who died last week rushing to back up another officer.
It was heartbreaking to watch. Sergeant Dorley's daughter was shouting "Daddy, you're my hero," as his casket was carried away from the cathedral Friday. That's how a lot of people feel in Providence about the man who's helped so many during his 15 years as an officer.
Even though the sun is shining on the Cathedral of Saints Peter and Paul, it's a dark day for the thousands saying goodbye to a Providence hero.
Police officer Sergeant Max Dorley got a final salute, honored by a sea of police officers and missed by his wife Kou and the two children that now have to go on without him.
"Dear daddy, my hero, my strength, my dad, my number one fan, my rock, my life," read Dorley's grown daughter Amanda at church. She read a touching last letter to her dad, realizing he won't be there for anymore of her memorable moments.
"I know my graduation is going to be coming up soon, and I know you're going to be in the front row with a big smile on your face, saying my daughter just graduated from college and now she's moving to New York to become a dancer," said Amanda.
41 year old Dorley was not only a loving father but was dedicated to his work. He was beloved by the Providence Police Department and known for his housing project beat.
"Because to Max, it wasn't just about catching the bad guys, it was about helping them to make better choices," said close family friend Lori Meadows.
She delivered Dorley's eulogy and described him as driven and generous. "He would like to know that the way he lived, inspired each of us to try just a little harder," she said.
So as Dorley's casket left the church, his family breaking down in tears, his daughter found comfort in knowing her dad inspired thousands of people.
"I know that every second of the day, you're right there with us," said Amanda, "Just know that I love you. We all love you, and I will see you in the future."
Family members said the day before he died, Sgt. Dorley saved another man from taking his own life. They said that's just the kind of man he was.