Finally, a beautiful Spring weekend!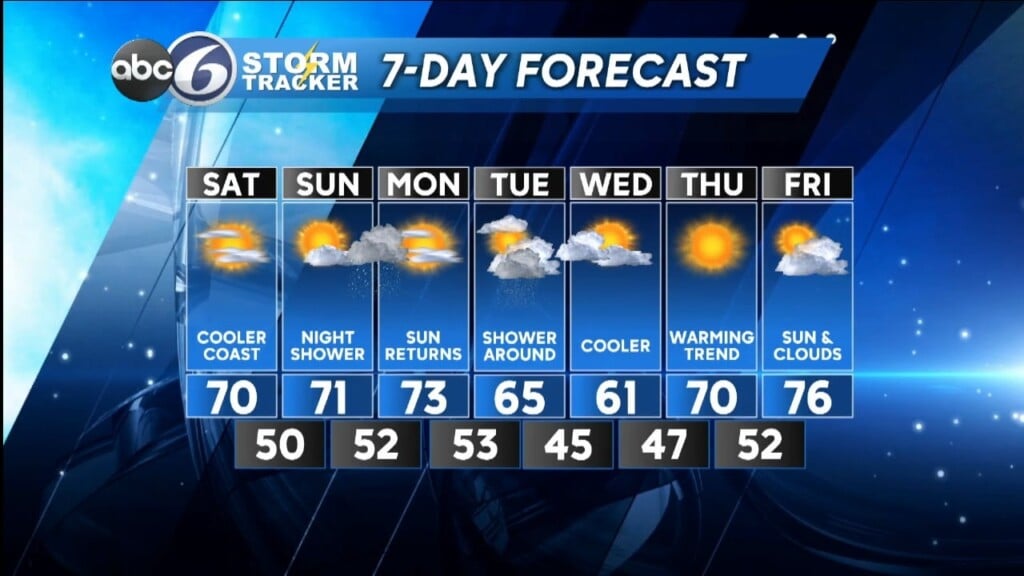 High pressure will be building across the region for the weekend and that means a good deal of sunshine coming our way along slightly above normal temperatures. It will start off on the cool side Saturday morning, but by the afternoon we'll be reaching near 70! Similar conditions come our way Sunday.
For late Sunday night a fast moving, weak weather system races through the area bringing a threat of a shower or two, but it will be gone by daybreak Monday morning. As the sky clears Monday readings will once again rise into the low 70s. Another weather system moves to the south of the area Tuesday bringing another shower threat and somewhat cooler air for about 36-48 hours. By the end of the week we're warming back up well into the 70s!
TONIGHT: Mainly clear. Lows in the low to mid 40s.
SATURDAY: Bright sunshine, High 70. Winds NW 5-10mph.
SUNDAY: Sunshine with a few PM clouds. High 71. Watch for a passing shower late at night.
MONDAY: early clouds giving way to sunshine. High 73.
TUESDAY: Mainly cloudy with a threat of a shower around, Highs in the mid 60s.
WEDNESDAY: partial sunshine, cooler. Highs in the low 60s.
THURSDAY: mainly sunny, Highs near 70.
FRIDAY: sunshine mixed with clouds, warmer. Highs 75-78.
Stay with ABC6 for updates for the latest forecast.
Meteorologist Bill Gile