A few snowflakes and rain drops early tomorrow morning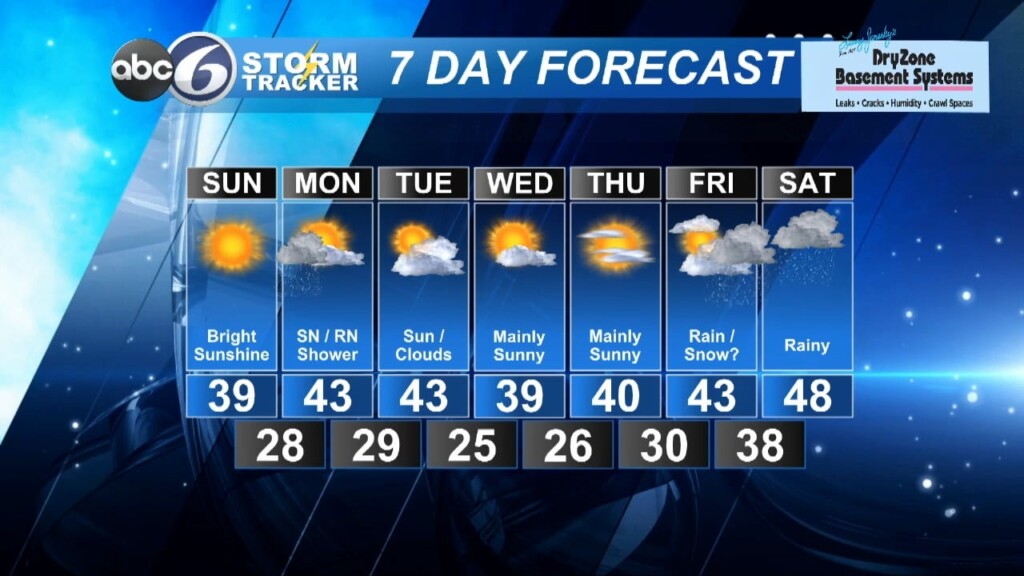 Clouds will advance tonight as a weak wave of Low pressure moves off the mid-Atlantic coast tomorrow. Basically we'll find ourselves on the very outer edge of it and there will be the threat of a passing snow flurry or couple of sprinkles in the morning between 6-9 AM and the greatest risk will be primarily  toward the south coast. There will also be the potential for patchy fog to form as well and if that happens it would be occurring while temperatures are still below freezing between 5-8AM so any dampness on untreated roads surfaces could create slippery spots for the early morning commute. By 9AM this will no longer be a threat as temperatures rise above freezing at that time. Dry weather will then continue through the rest of the work week with seasonal temperatures. The next threat of rain arrives early Friday with a warming trend into the weekend. This means that rain will be the resulting precipitation type for Rhode Island for that event, although it is still several days away so there could be some subtle changes.
Tonight: clouds return, watch for patchy fog toward daybreak that could create some dampness and result in slippery conditions on untreated roads . Lows 26-31.
Monday: morning clouds and patchy fog with a threat of an early snow flurry or sprinkle around to the south through about 8 or 9AM. This is all gone by  midday and some sunshine develops for the afternoon. Highs low 40s.
Tuesday: more sun than clouds. Highs in the low 40s.
Wednesday: a blend of sun and clouds. Highs near 40.
ABC6 Meteorologist, Bill Gile