Finals round of the I Luv RI brackets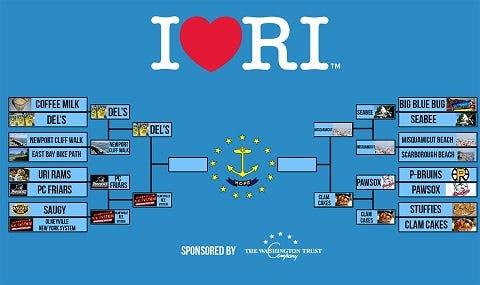 By: Dee DeQuattro
Twitter: @deedequattro
Email: ddequattro@abc6.com
It's the finals in the I Luv RI Brackets.
The brackets have been matching up local icons for the past few weeks and asking the public to vote.
In the final brackets, clam cakes are matched up against Misquamicut Beach and Del's is going head to head with Onleyville N.Y. System Hot Wieners.
The winners of these two brackets will face off against each other in the final round.
You can vote for your favorite Rhode Island Icon on the I Luv RI Facebook page. The winners will be announced April 7.
(C) WLNE-TV 2014