Fire at Exeter home intentionally set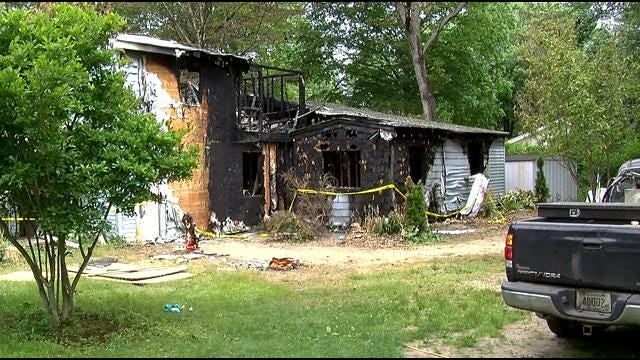 By: ABC6 News Staff
Reporting by: Liz Tufts
Melody Holland still can't believe the home she grew up in is now just charred remains.
"This doesn't happen in Exeter," said Holland who has lived there for 45 years.
She and her husband now live in the home next door, but recently rented her former home to their daughter's friend.
On Sunday night the unimaginable happened. Holland woke up from a deep sleep to the smell of smoke.
"I kept thinking Nicki and the baby were in there, so I was running in and Lauren across the street grabbed a hold of me, and if it wasn't for him I wouldn't be here today," said Holland.
The people living there weren't home at the time, but Holland's neighbor noticed people running from the scene.
"The next door neighbor saw three men running out the front door they were tall wearing baggy shorts and laughing and yelling fire," said Holland.
Fire investigators believe the home was doused with gasoline.
"It's horrible I don't know who would do this to anyone," said John Letarte.
The State Fire Marshal's office is now offering a five thousand dollar reward for information leading to any arrests. Holland just wants closure.
"They ruined a lot of lives," she said. "Somebody needs to pay for what they've done."
Holland has insurance and plans to rebuild in the same spot.
(C) WLNE-TV 2013