Fire at multi-family home in Central Falls displaces 15 residents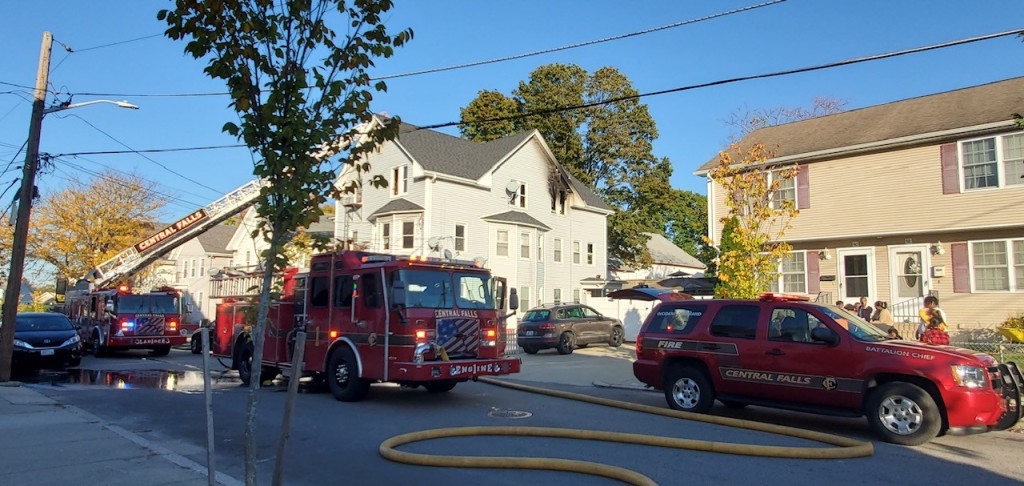 CENTRAL FALLS, R.I. (WLNE) — A fire in Central Falls Friday displaced 15 people.
Central Falls Fire Chief Scott Mello said the fire broke out at a multi-family home on Moore Street around 3:40 p.m.
Crews encountered heavy fire on the third floor, but were able to get all the residents out safely and extinguish the blaze.
The chief said no injuries were reported.
Mello said there is extensive damage to the second and third floor of home and the utilities will be shut off, displacing 15 residents.
The Red Cross has been notified to assist those residents and the cause of the fire remains under investigation.