Fire at vacant New Bedford home intentionally set, fire officials say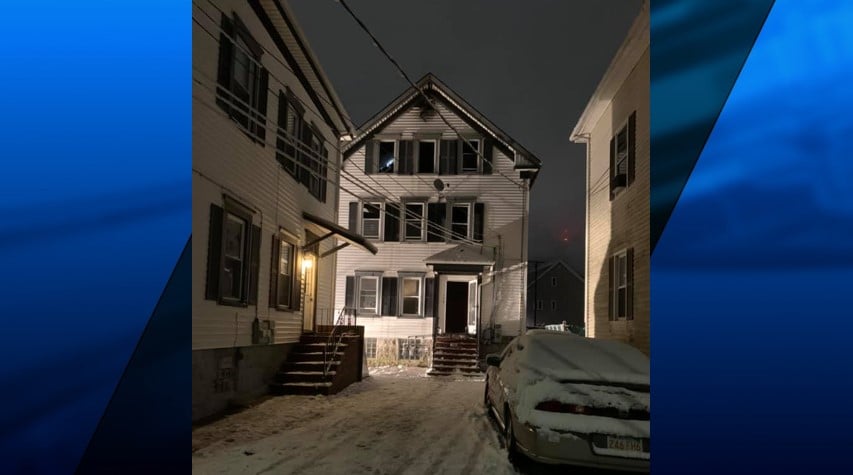 NEW BEDFORD, Mass. (WLNE) – The Massachusetts State Fire Marshal deemed a fire in New Bedford to be intentionally set.
The fire broke out around midnight on Wednesday at a vacant home on Bonney Street.
Fire officials said the fire at the three-story building extended from the back.
"The location of the structure made access difficult as it was behind two adjacent residences and at the end of a small dead end street," the New Bedford Fire Department said in a Facebook post.
The New Bedford Police Department, EMS, and the Providence Canteen provided additional support.
The New Bedford Fire, Police Department, and State Police jointly investigated the fire.
New Bedford Fire Chief Scott Kruger and the State Fire Marshal Peter Ostroskey said the fire was intentionally set.
Kruger said, "There have been several major fires lately in our city besides this one but there is no connection between them. This is the only fire that was intentionally set. The improper disposal of smoking materials caused one. Several are still under investigation with the State Fire Marshal's Office."
Chief Kruger said, "January is often the month when we experience more fires from a variety of causes. As we head into the hardest part of the winter, we tax our heating and electrical systems and spend more time indoors. It is more important than ever to make sure you have working smoke alarms on every level that are less than 10-years old, and have a home escape plan."
"Anyone with information about this fire, or any fire in the state, is asked to confidentially call our office at 1-800-682-9229," said State Fire Marshal Ostroskey.
No arrests have been made.