Fire Breaks Out at Edgewood Yacht Club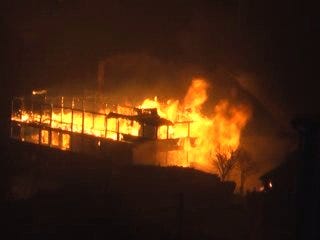 ABC6 Viewer Peter Alviti sent us this video of a fire at the old Edgewood Yacht Club in Cranston. The fire broke out around 3:45 a.m.
Crews battled not only the fire, but heavy snow conditions at the time. There were no injuries to report, the fire remains under investigation.