Fire breaks out in Charlestown finishing plant, prompts hazmat response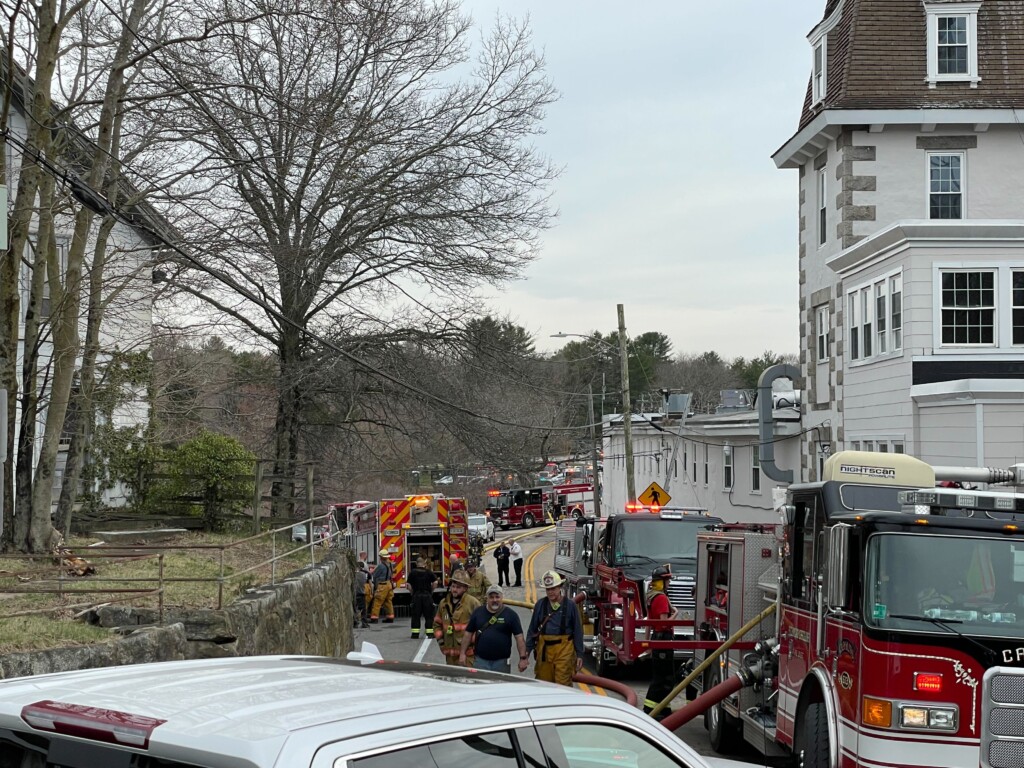 CHARLESTOWN, R.I. (WLNE) — A large presence of emergency response crews were seen outside of a the Brookwood Finishing plant on Sherman Avenue Tuesday afternoon.
ABC6 News Crews were on scene where multiple fire engines from both Charlestown and Richmond, police cruisers, ambulances and vehicles from the Department of Environmental Management were on the scene.
Hazardous materials crews were also on the scene investigating the source of a strong odor.
Fire officials said they were initially concerned that there may have been a runoff of hazardous waste but were able to confine it to a single space.
Police told camera crews they have asked nearby homes to shut their windows and for media to move back from the affected area.
Officials said they do not believe there is any harmful materials in the air surrounding the plant.
There was a shift in progress, officials said. All employees were evacuated and no injuries were reported.
The odor has since dissipated from the area.
Information regarding a possible cause for the fire was not immediately released.
This is a developing story and will be updated as information is released.