Fire breaks out in Smithfield home, kills 2 cats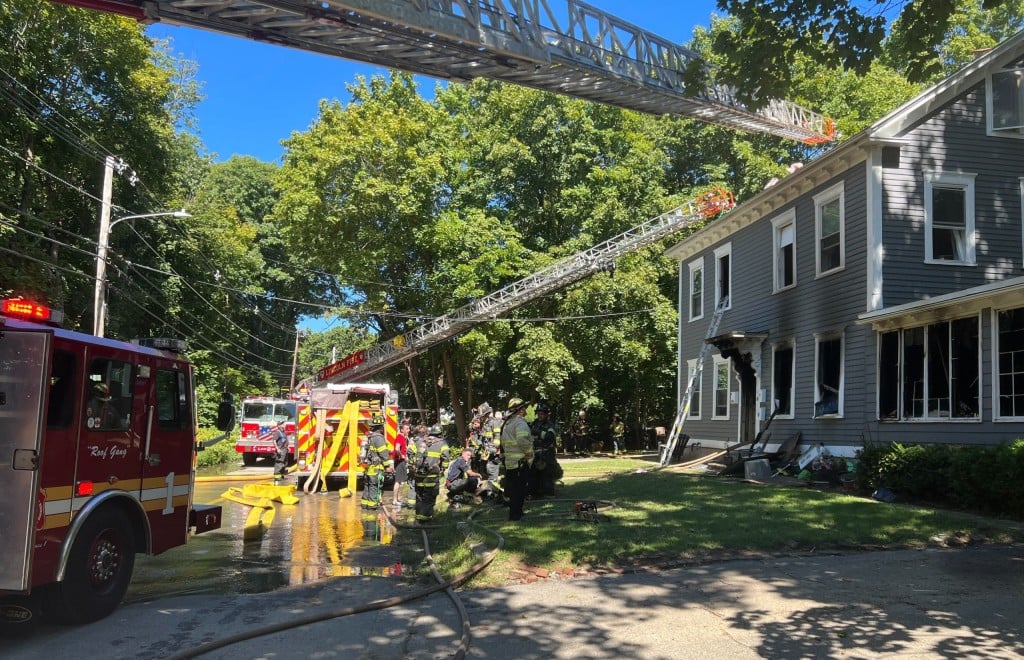 SMITHFIELD, R.I. (WLNE) — A fire broke out in a Smithfield home Thursday morning and killed two cats.
The fire happened just before noon on Stillwater Road, and began in the living room of the home on the first floor.
Deputy Fire Chief Steve Quattrini told ABC 6 News that those who were inside were able to get out safely. The cats, he said, died from smoke inhalation.
Smithfield fire crews were conducting dive drills at Georgiaville Pond, when they told ABC 6 they saw smoke, headed in that direction and reported the house fire.
The two-family home was completely destroyed, the deputy fire chief added.
No injuries were reported.