Fire breaks out in Smithfield home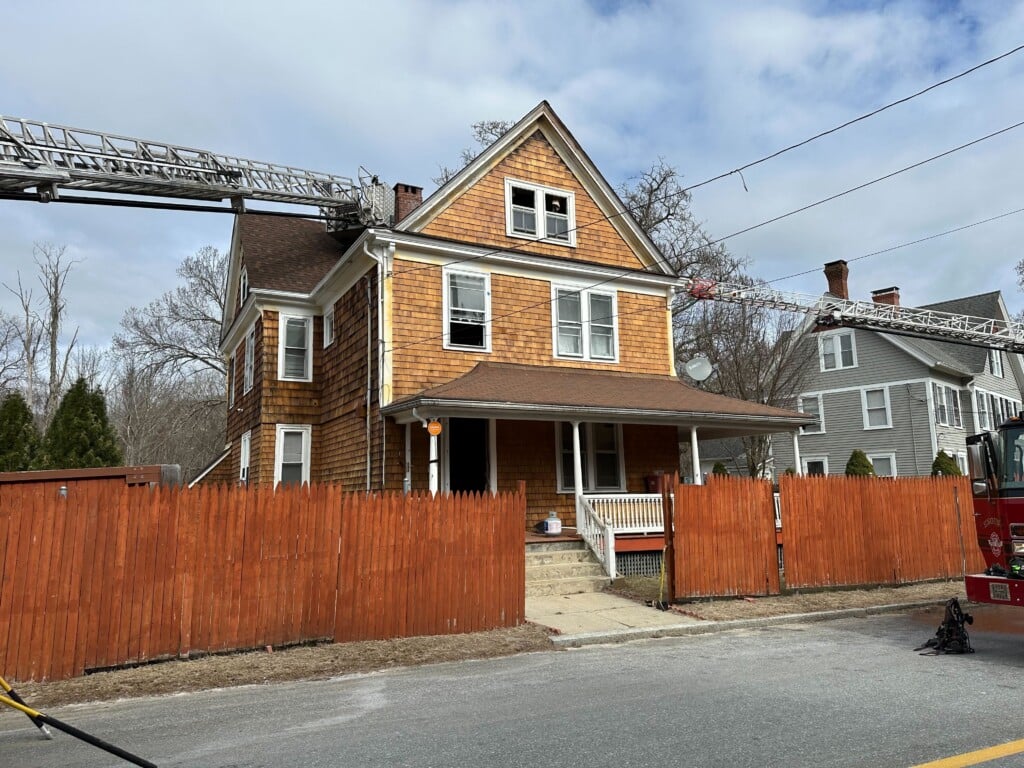 SMITHFIELD, R.I. (WLNE) — A fire broke out in a home in Smithfield Wednesday.
The fire happened before 12:30 p.m. on Log Road.
Fire Chief Robert Seltzer said the fire started in the kitchen and quickly spread to the second and third floors, but was able to be contained to the rear corner of the house.
Seltzer said two people were inside the house when the fire broke out. They were able to get out safely.
The fire chief said at this time, repairs will need to be done before the family can return to the house.
The American Red Cross will be helping them during this time.