Massive fire in Central Falls consumes multiple mill buildings
Pawtucket and Central Falls Fire Departments are still battling a contained active fire at four vacant mill buildings at 280 Rand Street that went up in flames shortly after 3 am Saturday morning.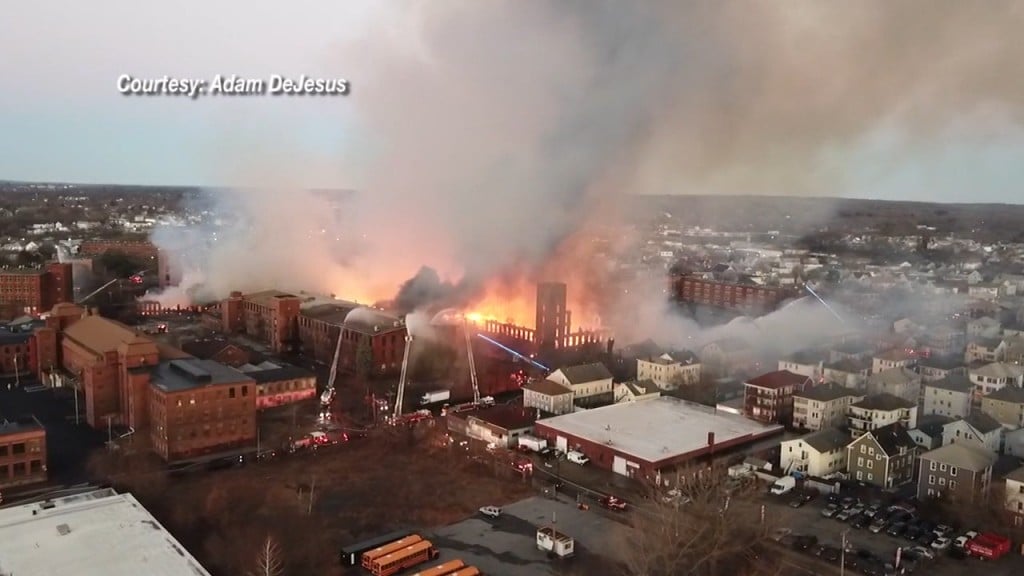 CENTRAL FALLS, R.I. (WLNE) – A massive fire broke out around 3:00 a.m. Saturday at 280 Rand Street in Central Falls.
The fire sounded multiple alarms and aided approximately 200 first responders. Fire departments as far as Westerly, R.I. and Plainfield, M.A. aided in fire efforts.
"You're talking heavy timber, oil-soaked floors, an open building with a lot of air in there to spread the fire," said Pawtucket fire chief Bill Sisson.
The vacant mill buildings were part of the former Paramount Card site and border Central Falls and Pawtucket. Approximately 1 million square feet of the building was involved.
As of 1:00 p.m. Saturday, the fire was considered active-controlled, so it's still burning but crews can handle the blaze. Chief Sisson said crews will be stationed at the mill around the clock to monitor the situation until the fire is completely out.
"It's going to be a really drawn out procedure to get that done," said Sisson.
More than 200 residents in nearby apartments had to be evacuated because their building's power was cut or smoke was getting too close.
The Central Falls Knights of Columbus assisted in providing warmth and shelter to those displaced while the fire was being battled. The RI EMA and Red Cross are taking over in assisting the many nearby residents who have been displaced due to this extraordinary fire.
Most importantly, no lives were lost and no homes were damaged during the battle.
A perimeter has been established and the public is asked to avoid the scene of the fire clear.
Chief Sisson said once the fire is completely out, crews can begin investigating the cause.
The cities of Pawtucket and Central Falls want to assure everyone locally that all hardworking men and women will continue to fight the fire in order to keep all residents safe.
The National Weather Service out of Taunton, M.A. said heat from the fire was even picked up by a weather satellite and radar.