Fire destroys building under renovation in Freetown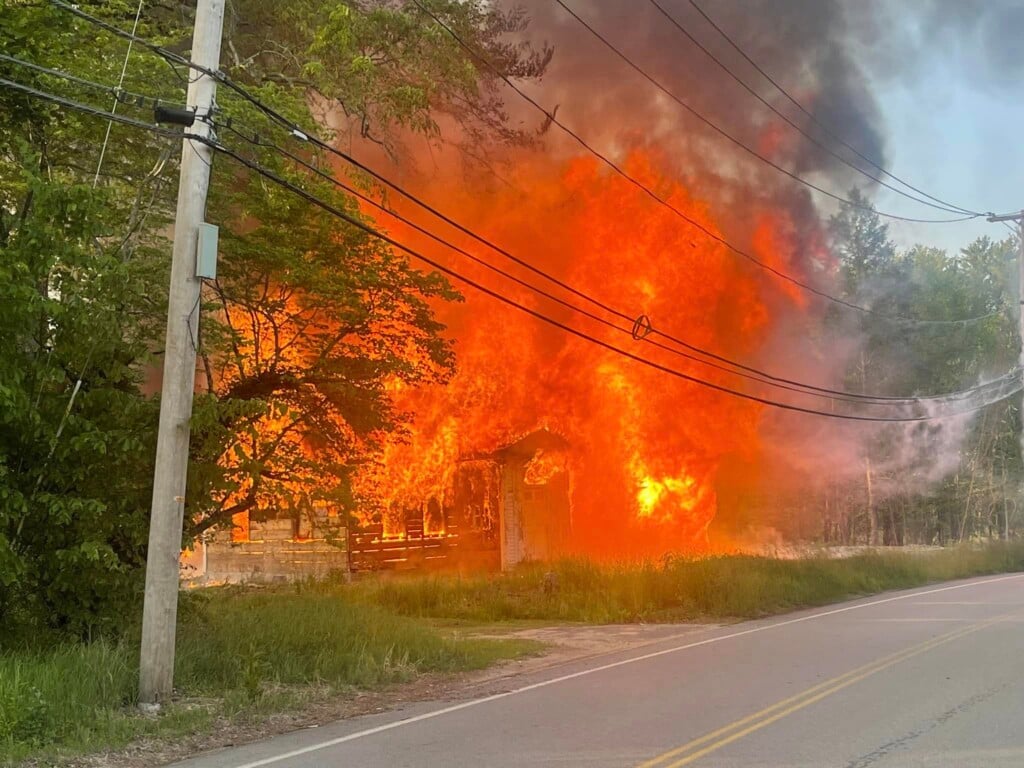 FREETOWN, Mass. (WLNE) — A building was destroyed by a fire in Freetown on Sunday.
The fire department posted photos to social media of flames ripping through a vacant building on Washburn Road just after 6:30 p.m.
Fire officials said the building was undergoing renovation.
With no fire hydrants nearby, firefighters brought a hose 1,300 feet out to Scouts Pond.
Surrounding departments including Lakeville and Rochester assisted crews with the massive flames.
No injuries were reported.
The cause of the fire is under investigation.