Fire destroys Fairhaven athletic club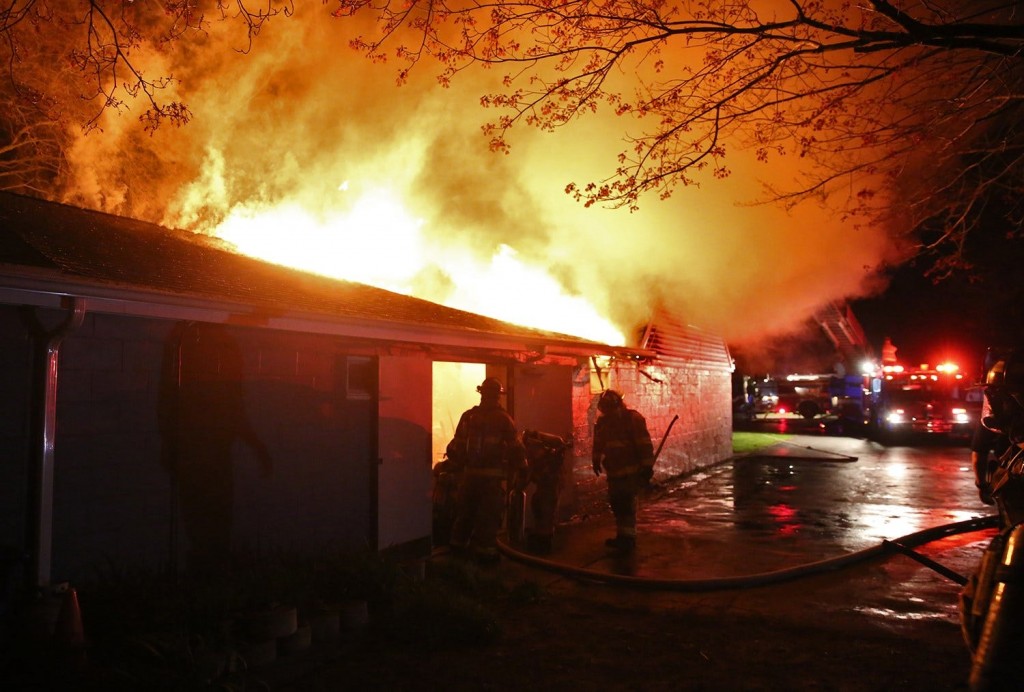 By: Chloe Leshner
cleshner@abc6.com
@ChloeLeshner
FAIRHAVEN, Mass. (WLNE) — An athletic club that's been a staple in the Fairhaven community for more than 60 years was destroyed in a fire Saturday night. The Livesey Memorial Club raises money for youth sports teams in the area. Their clubhouse is now a total loss.
Longtime Livesey Club members take in the damage their clubhouse suffered in an overnight fire.
"The guys that come here daily are displaced now. This is their home away from home," says David Sylvia the former president.
Neighbors noticed the flames around 4 in the morning.
"They weren't too high at first from our angle but then we walked around to our neighbors yard, they were coming out of the roof and out of the windows in the attic," says Lisa Larocque, a neighbor.
Fairhaven fire officials say it spread to the roof quickly, engulfing the entire building. Crews were called in for mutual aid.
"Not really sure, it looks like an electrical fire in the attic started it all," says John Roderiques, the club president.
The Livesey Club has been a staple in the Fairhaven community for more than 60 years.
"We sponsor softball teams, baseball teams, hockey teams, football teams over the years, scholarships for kids going to college, we do a bunch of fundraisers during the course of the year," says Roderiques.
The clubhouse has become a special place to the 80 members.
"The guys that are retired, this is their life. This is what they do and a lot of them have been here for 50 years," says Roderiques.
The building is a total loss and a lot of what members use for fundraisers like tables, chairs, tents and coolers were destroyed. But that doesn't mean they're closing up shop.
"We'll keep raising money for the kids, we're not going to stop," says Roderiques.
He says they plan to rebuild.
(C) WLNE/ABC 6 2018