Fire destroys vacant home in Providence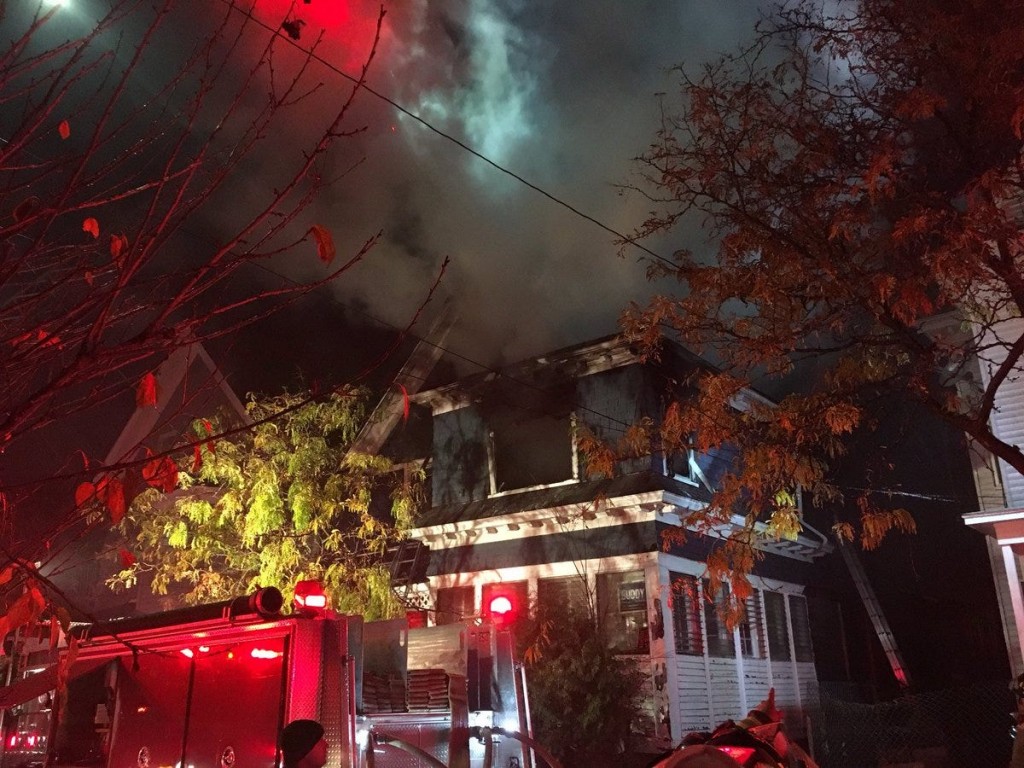 PROVIDENCE, R.I. (WLNE) — Fire ripped through a vacant home in the Elmwood Section of Providence late Wednesday night.
Crews were called to a two-story home on Rutland Street shortly after 10:30 PM. They arrived to find flames and heavy smoke coming from the second floor.
Dozens of firefighters spent several hours battling the blaze, and keeping it from spreading to neighboring homes just feet away. Residents in those adjoining homes were evacuated while crews got the fire under control.
Crews did a sweep of the home, which was reported to be unoccupied, and found no one inside. Fire officials tell ABC6 the home had been vacant ever since a fire there a couple of years ago.
No firefighters were injured. The home is considered a total loss.
Authorities are investigating what caused the fire, but say it appears to have started on the second floor.
© WLNE-TV / ABC6 2018