Fire displaces 10 in Providence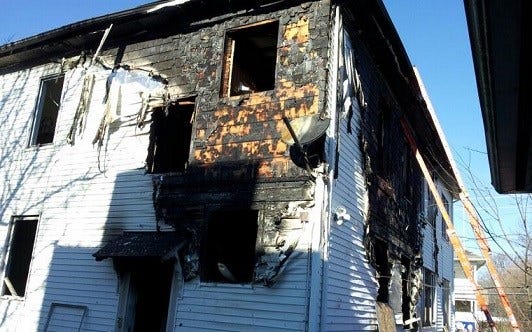 By Jennifer Petracca
The Providence Fire Department is investigating after a fire displaced 10 people and inured a firefighter Saturday morning.
The fire started at about 7:11 a.m. in a three-story home located at 1298 Chalkstone Avenue. Officials say the fire started on the first floor of the building and then spread to the second floor.
All 10 occupants, including five children, were alerted by smoke alarms and exited safely without injury.
One firefighter was sent to the hospital with a non life-threatening injury and is expected to be okay.
The building sustained heavy damage and Red Cross is assisting the displaced families.
The cause of the fire is still undetermined at this time.
© WLNE-TV 2014